Speaking of wreckers, everyone is familiar with them. In modern life, with the improvement of people's living standards, the number of domestic vehicles is increasing year by year, and the transportation hub is increasingly developed, and traffic accidents are inevitable;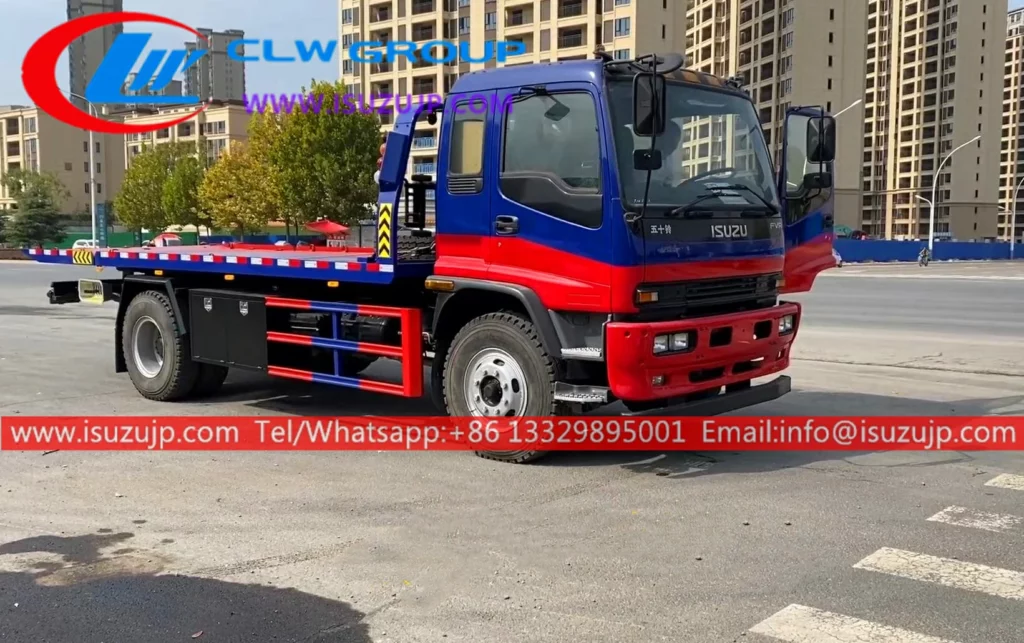 Urban parking spaces are tight, and illegal parking occurs from time to time. Such incidents are very likely to cause road traffic jams. Wrecker trucks are here to solve these problems.
In practical applications, the flatbed structure and the tow-hoist conjoined structure are the most common wrecker vehicles. Today, I will introduce an Isuzu FVR 10 tons flatbed tow truck.
Classification:
Flat wreckers are mostly two-axle structures, and there are few three-axle wreckers. Today I want to introduce to you an Isuzu single-axle flatbed wrecker, which is produced by Chengli Automobile Group Co., Ltd. ;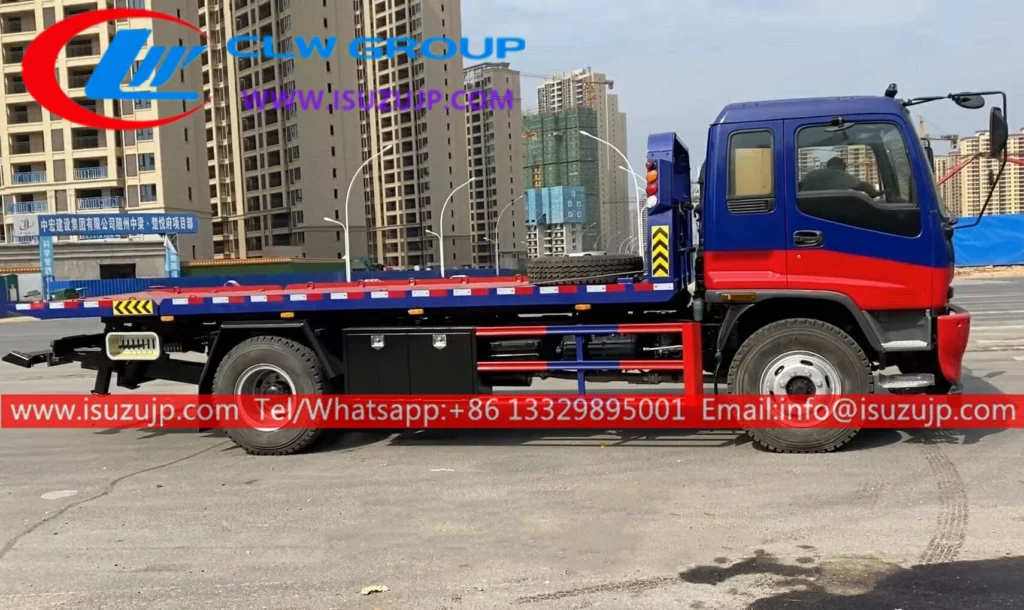 Chassis:
The whole vehicle is 12.33 meters long, 2.55 meters wide, and 3.035 meters high, with a total mass of 25 tons and a curb weight of 14.1 tons. The FVR series cab is selected, and the airbag master driver's seat is equipped with original air, central control lock, ABS, and driving record. instrument.
Engine:
The whole vehicle is equipped with an Isuzu 240 horsepower diesel engine, an inline six-cylinder engine with a displacement of 5.9 liters, a maximum output power of 176 kilowatts, and a peak torque of 720 Nm, which is powerful, economical and fuel-efficient.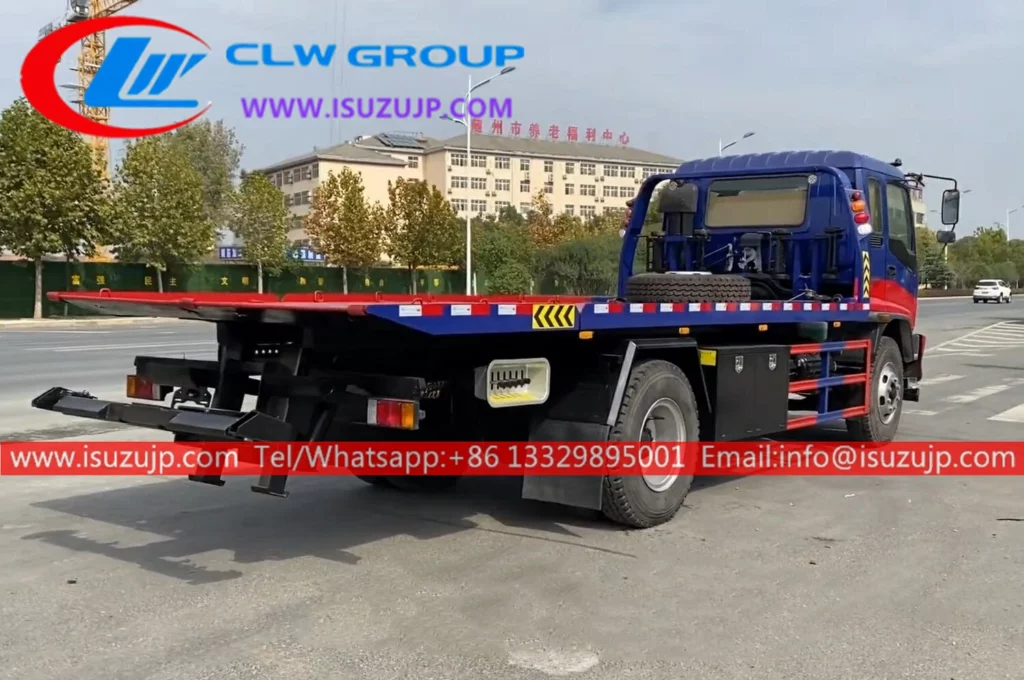 Gearbox:
Matching 6-speed manual transmission, 282mm (8+5) double-layer frame, high bumper, tires are 10.00R20 steel tires, and the same spare tire is matched under one side of the chassis, and the rest are standard.
Upper body:
The upper body is a flat plate structure, made of high-quality carbon steel with a thickness of 6 mm. The flat plate is sunk, the center of gravity is lower, and the driving is more stable. It is equipped with a 10-ton hydraulic winch, and the tail can be used as a flip plate.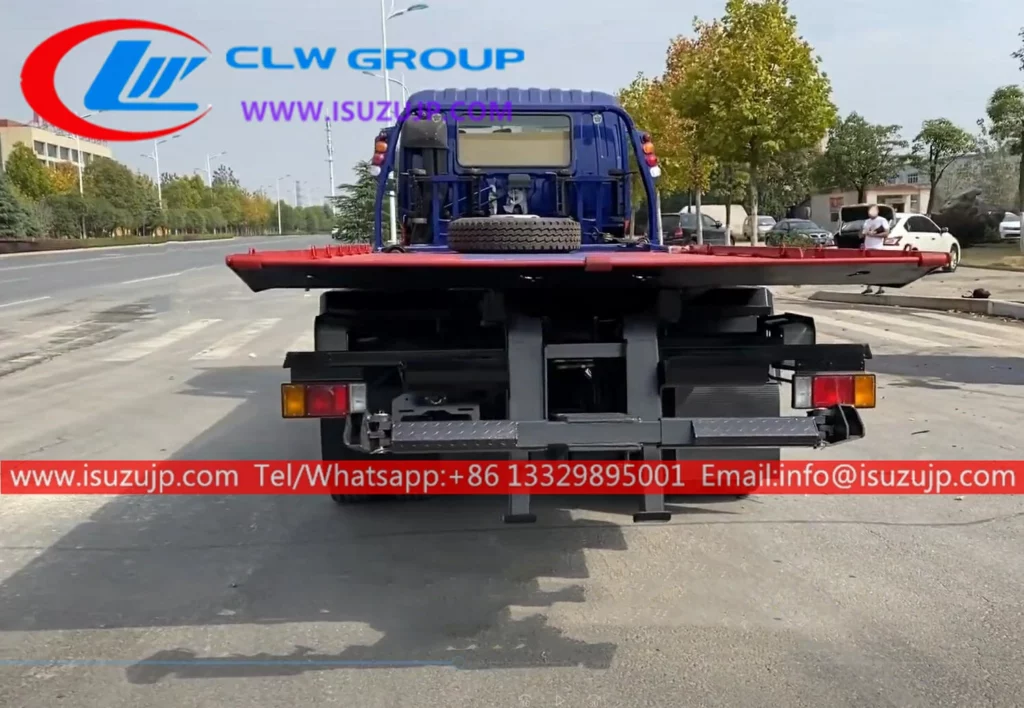 Axle:
The rear of the beam is reinforced, equipped with an imported hydraulic system, and the double-sided linkage operation mode is equipped with a tow fork seat, a tow fork, a tire holding device, an auxiliary car, a police light, a hand-washing water tank, etc. The board is 7.2 meters long and 2.55 meters wide, and the rest are Standard.
The above is the configuration of the Isuzu FVR 10 tons flatbed tow truck, the configuration is complete, and you can buy it with confidence! If you are interested in large flatbed wreckers, you can find out.