A wrecker is a kind of special vehicle that is common in our daily life. It is mainly used to clean up faulty vehicles and urban illegal vehicles.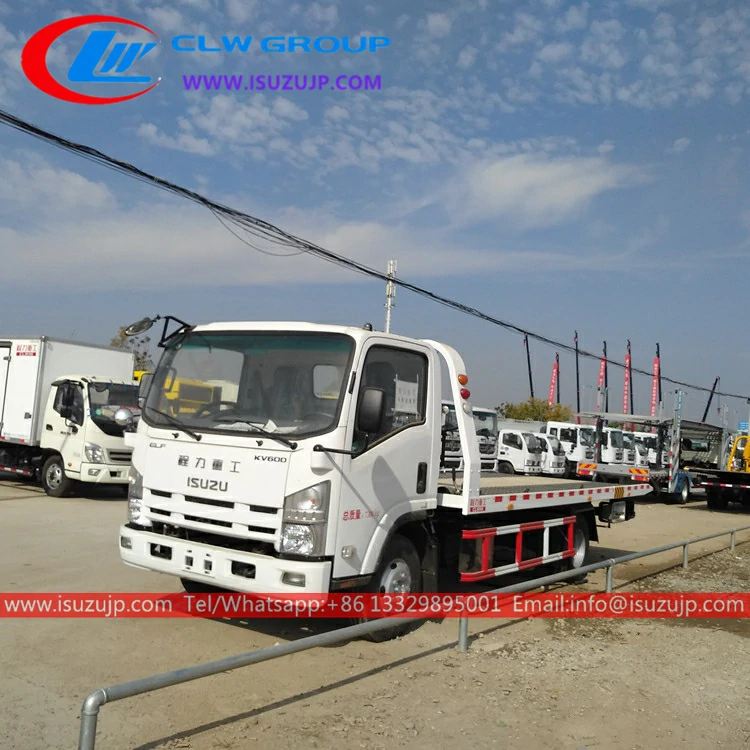 Today, the editor will introduce an Isuzu NPR one to two flatbed wrecker to you.
Chassis introduction
This car is 7.6 meters long, 2.5 meters wide, and 2.6 meters high. It is not afraid of height and width restrictions and can be shuttled through the city at will. It is equipped with a 190-horsepower diesel engine with a turbocharged, rated power of 141 kilowatts, matching MLD six Gearbox (100,000 km long oil change), golden power chain, economical and fuel-saving.
Carrying capacity
The bearing capacity is also very good. The frame adopts a 160(4.5+3 partial)805 structure, and the tires use 7.50R16 steel wire tires. The center of gravity of the whole vehicle is low, and driving safety is guaranteed.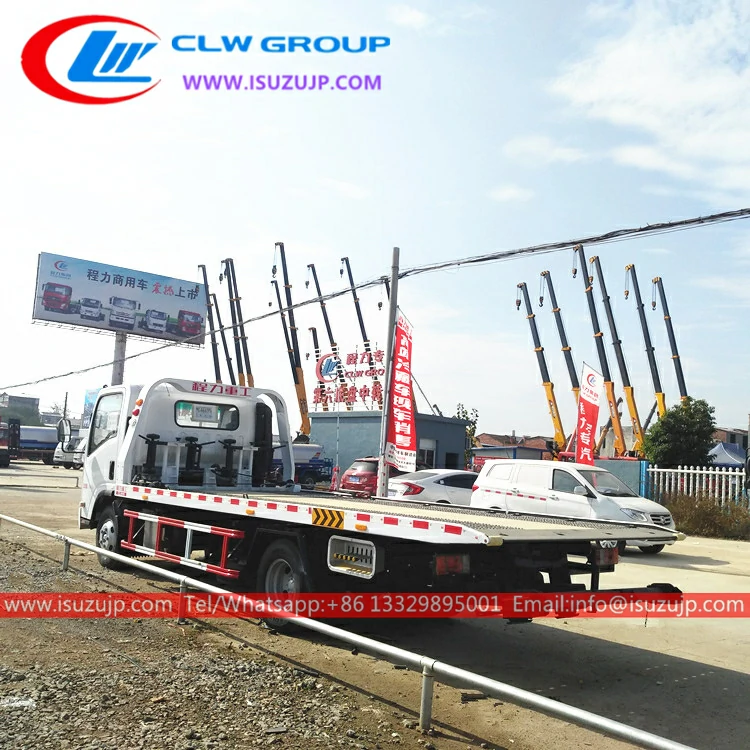 Lightweight Design
The lightweight design of the whole vehicle, the aluminum alloy material used for the air tank, guardrail, toolbox, tire protection, etc., can effectively reduce the curb weight of the vehicle, and can also play a role in saving fuel consumption.
upper body
The upper body is a punched plate structure, which is made of high-quality carbon steel with a thickness of 3 mm. The punching plate can play the role of anti-skid and wear-resistant, and at the same time reduce the weight of the upper body. Several buttons are evenly installed on both sides of the plate surface. The ring used to fix the back-loaded vehicle, easy to use.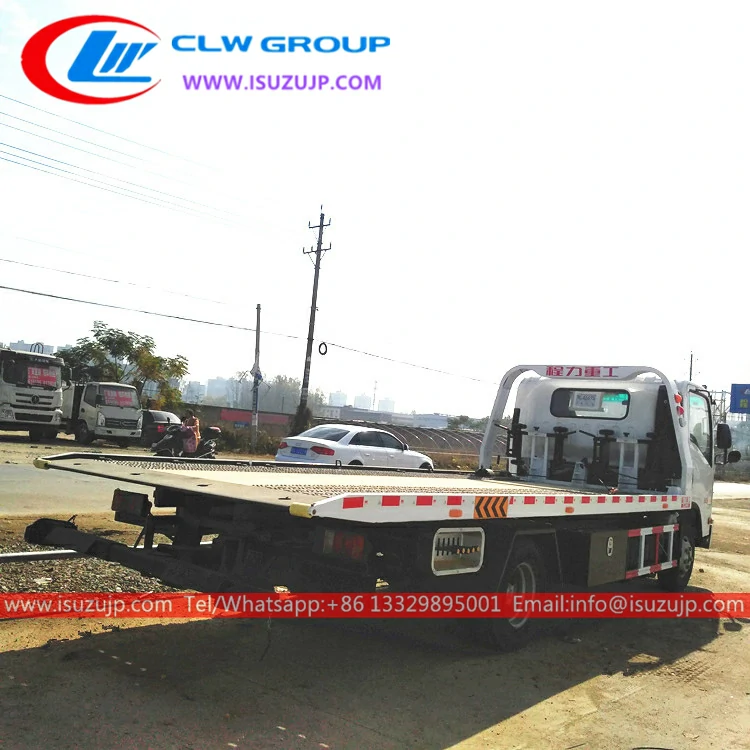 heat sink

There is a radiator installed under the left rear side of the cab so that even in hot summer, there is no need to worry about the operating system "stopping" due to excessive temperature, which effectively improves the work efficiency.
Cabin
The cab of the whole vehicle adopts a single-row structure with a width of 2080mm, and the internal configuration layout is reasonable and practical.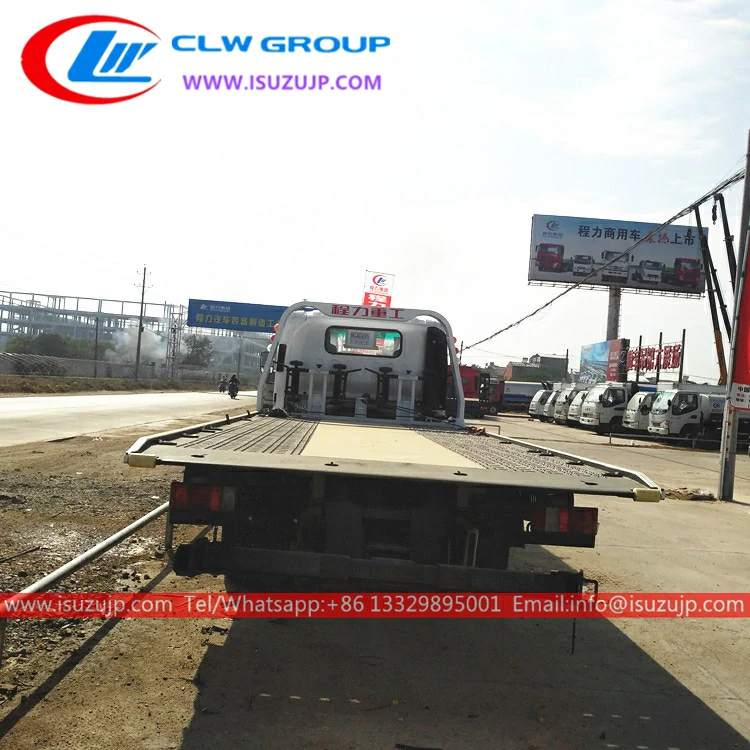 It can be seen from the above configuration that this Isuzu NPR one to two flatbed wrecker is more in line with the needs of the public in terms of chassis, cab, and tops, so there is no need to worry about height and width restrictions.