Detachable Container Garbage Truck is in high demand in the market and is mainly used for collection and transfer in various places such as municipal sanitation, property management, etc. It can also be used to transport bulk building materials such as ash, sand, stone and soil.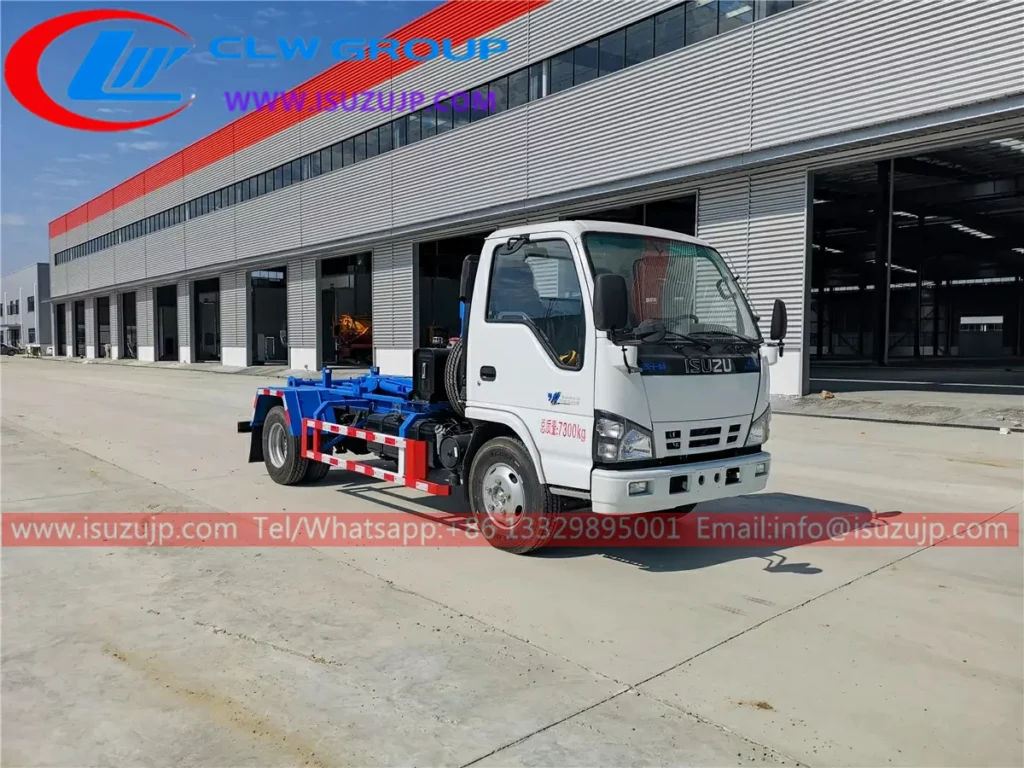 At present, there are many Detachable Container Garbage Trucks on the market, and the more popular brands are Dongfeng, Dayun, Sinotruk and many other brands.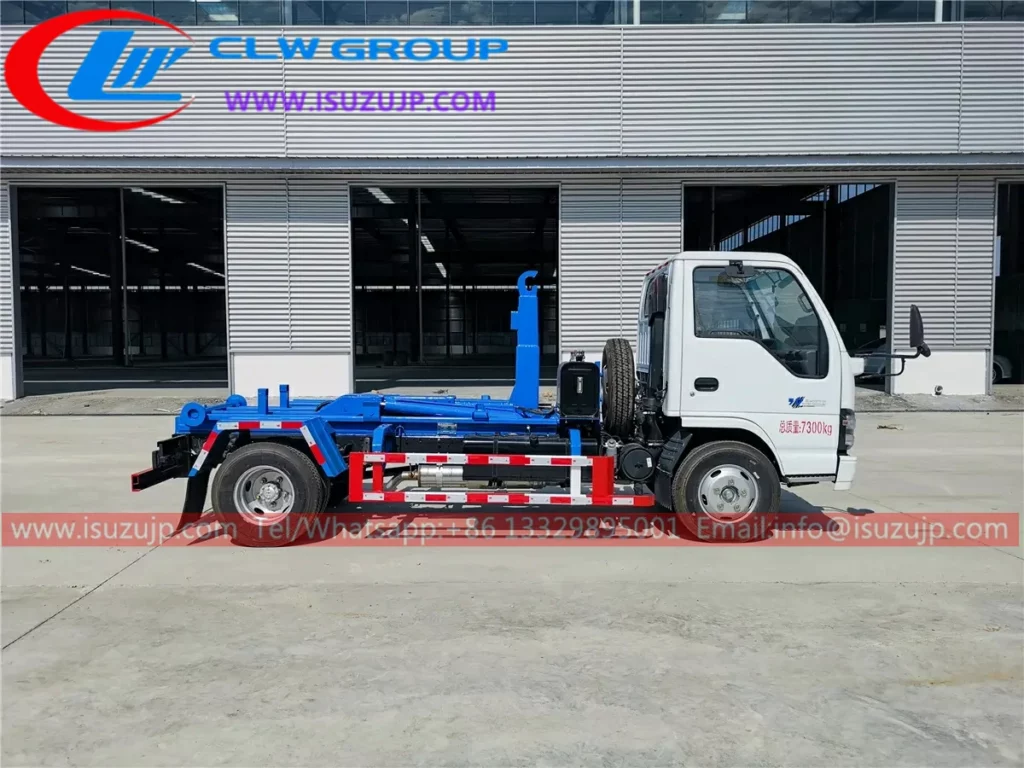 Today, Xiaobian brings you an Isuzu 5 ton Detachable Container Garbage Truck. The configuration of this truck is as follows: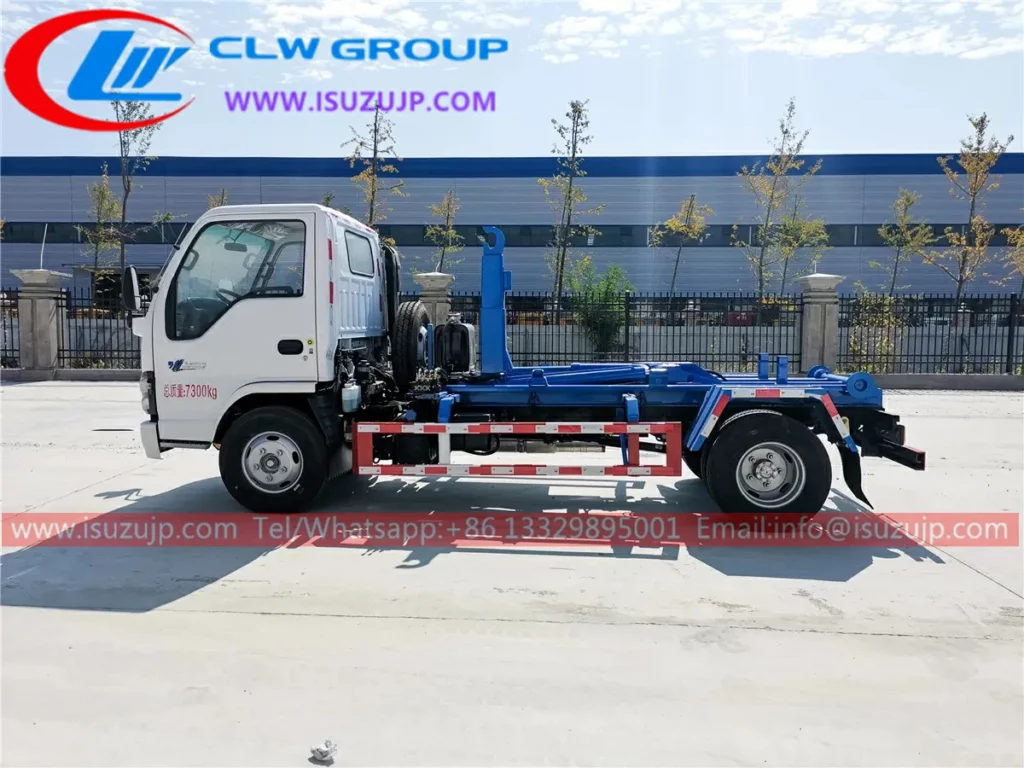 Adopt Isuzu NKR single-row cab, equipped with Isuzu 130 horsepower engine, MSB 5-speed gearbox, 7.00R16LT steel wire tires, standard multi-function steering wheel, cruise control, electric windows, central control lock, leather seats, original air conditioning, etc. configuration.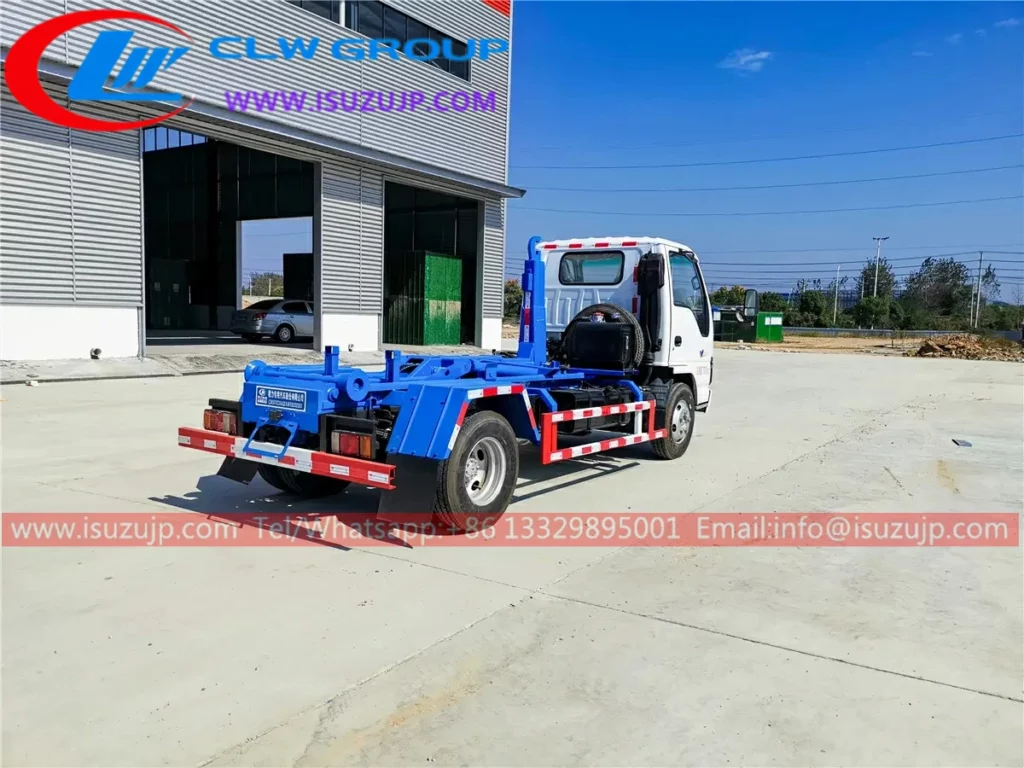 The overall dimensions of the vehicle are 5040, 5520X2050X2400, 2450, and 2500mm, the curb weight is 3760kg, and the rated load weight is 5000kg.
The main special device for bodywork is a hook arm system, optional hydraulic locking, fixed locking, lateral locking; optional boom structure, rear roller structure, optional without rear hydraulic outriggers.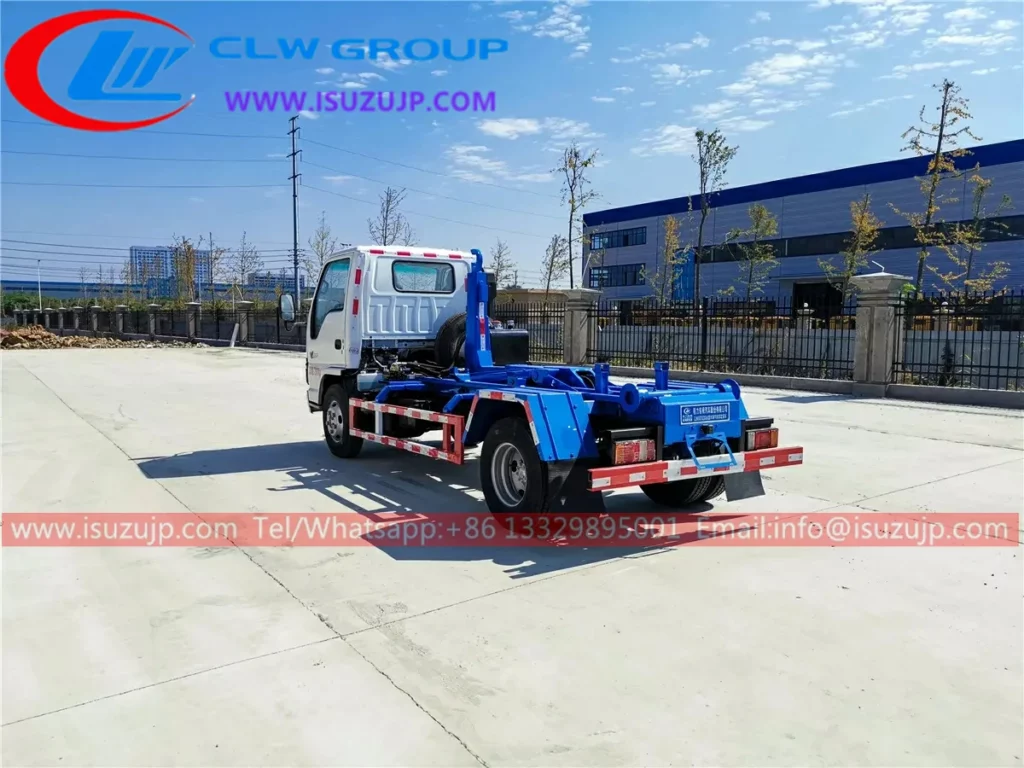 The side and rear protection materials of the car are Q235, the side protection bolts are connected, the rear protection is welded, the section size (mm): is 60×120, and the height above the ground is 400mm.
This Isuzu 5 ton Detachable Container Garbage Truck meets the diverse needs of users for car purchases.