Isuzu's development in the field of sanitation special vehicles is relatively good, especially its star product FTR series, which has accumulated a good reputation in the market.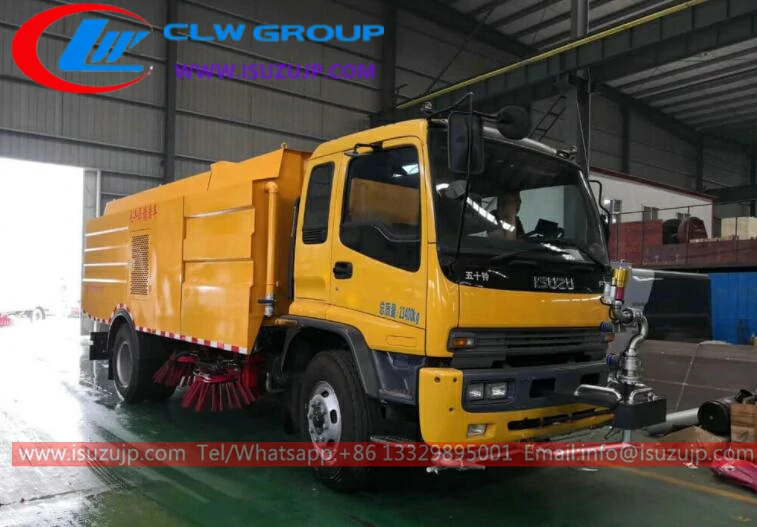 The newly launched FTR series focuses on the lightweight market and has been trusted by users since its launch. The following editor brings you a Euro V Isuzu FTR 8t truck mounted sweeper. The configuration of this car is as follows:
Isuzu FTR 8t truck mounted sweeper adopts F series row semi-cab, equipped with 205 horsepower engine, MLD gearbox + HW45ZC flange type power take-off, 1094 self-adjusting arm front axle, MCJ09BGY self-adjusting arm single rear axle, speed ratio 5.29.
Cab manual lift, (7+4/250) double-layer frame, (7/73+) front and rear standard multi-leaf springs, main airbag + auxiliary simple seat, ABS, high bumper, 10.00R20 tires, 200L Fuel Tank, Cable PTO, Medium.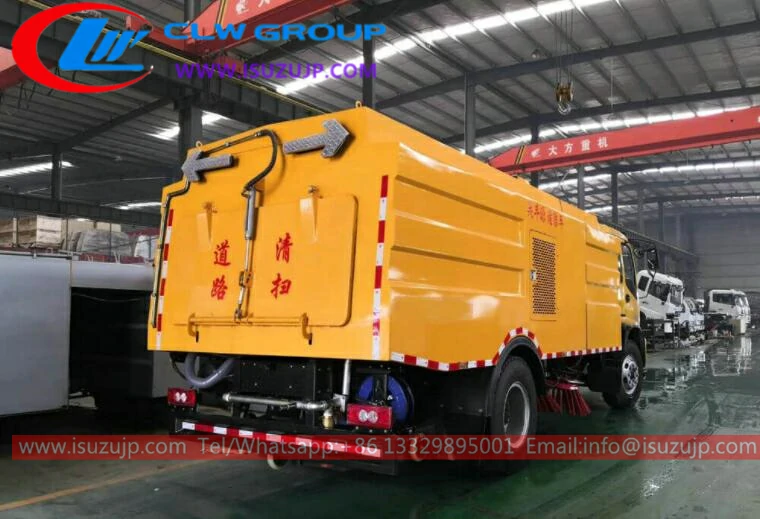 The overall dimensions of the vehicle are 8800X2530, 2550X3260mm, the wheelbase is 5100mm, the total mass is 18000kg, the curb weight is 11600, 12500kg, and the rated load mass is 6270, 6205, 5370, 5305kg.
The material of the side guard is Q235, and the connection method is a welding connection. The material of the rear lower guard is Q235, which is welded and bolted. The section size of the rearguard is 80X160mm, and the height above the ground is 420mm.
The main special devices of the car are the box body, the cleaning assembly and the cleaning device, which are used for road cleaning operations.
This Isuzu FTR 8t truck mounted sweeper has a high configuration, with mature motor chain matching, low self-weight, and high-cost performance.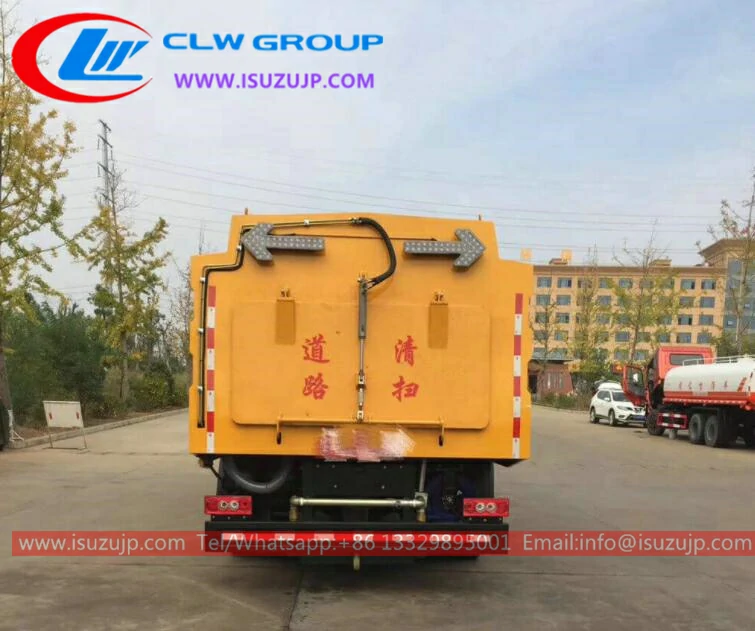 In addition, its super high appearance value also has a good meaning, the new Baoding appearance, meaning that rising symbolizes wealth.
The cab also adopts a new interior, which not only has a large space but also has good comfort. Of course, there are also many convenient intelligent configurations, such as a multi-function steering wheel, a large-size multimedia screen and so on.
At present, the mainstream of the sanitation road sweeper market is 8 tons. With the addition of this Isuzu FTR 8t truck mounted sweeper, I believe there will be a good market prospect, let us wait and see.