With the advancement of national environmental protection policies and the intensification of environmental protection efforts, the market demand for sanitation vehicles has also increased year by year, and sewage removal trucks are used for sewage transfer treatment.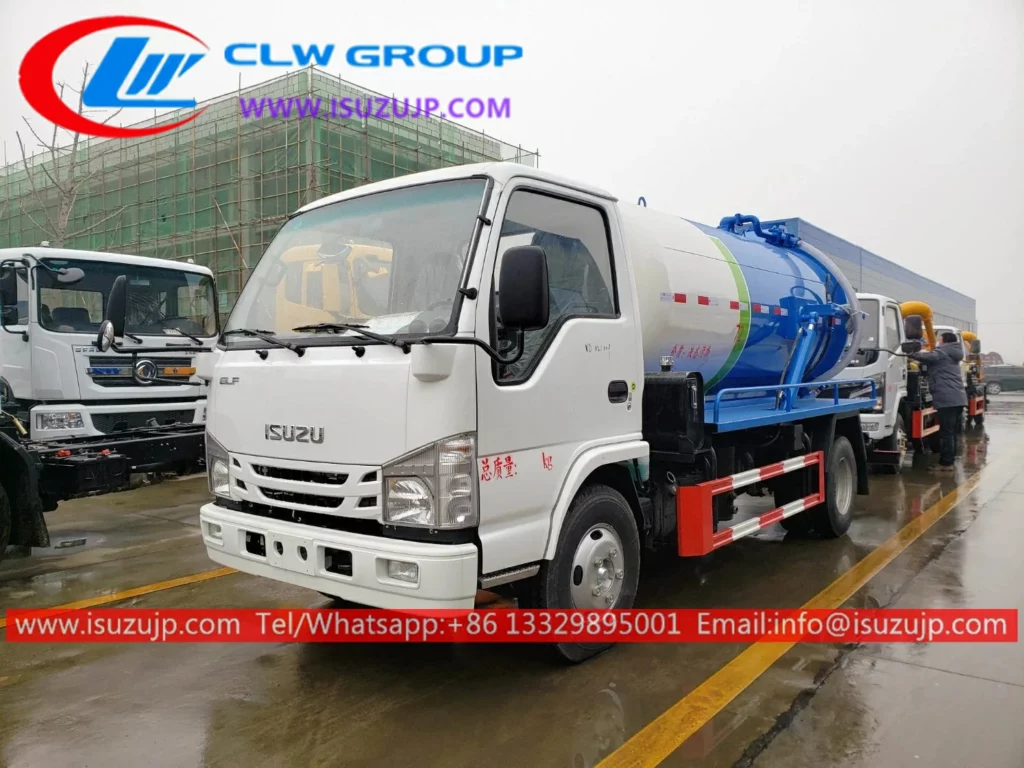 Applicable fields:
In fact, sewage not only exists in urban living areas but also sewage removal trucks are used in many large-scale enterprises for sewage treatment;
Different use environments require different sizes of sewage suction vehicles, and domestic sewage mostly uses a smaller amount of sewage suction vehicles.
The following editor will introduce to you an Isuzu 4 tons sewage removal truck.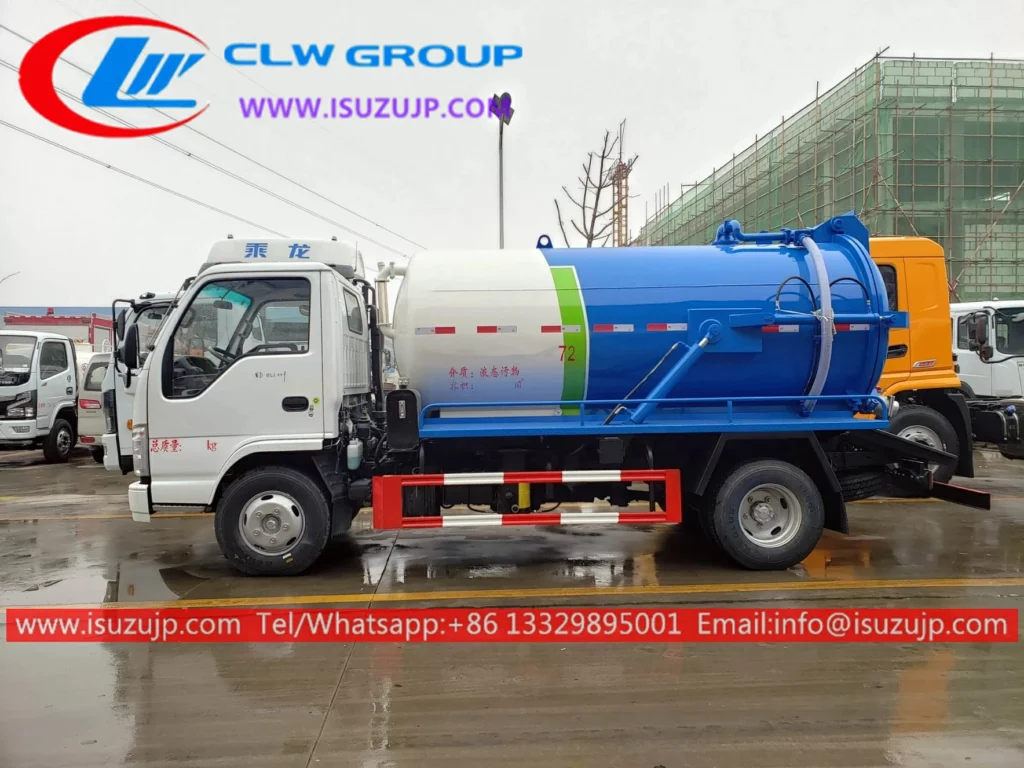 Chassis:
This car adopts the chassis of the Isuzu light truck series. The whole vehicle is 5.995 meters long, 2 meters wide, 2.5 meters high, and has a total mass of 7.36 tons.
Engine:
Equipped with a German 98-horsepower diesel engine, an inline four-cylinder engine, with a supercharged intercooler, a maximum output of 72 kilowatts, a displacement of 3 liters, matching Wanliyang five-speed gearbox, a 2-ton front axle, and a 3.5-ton rear axle.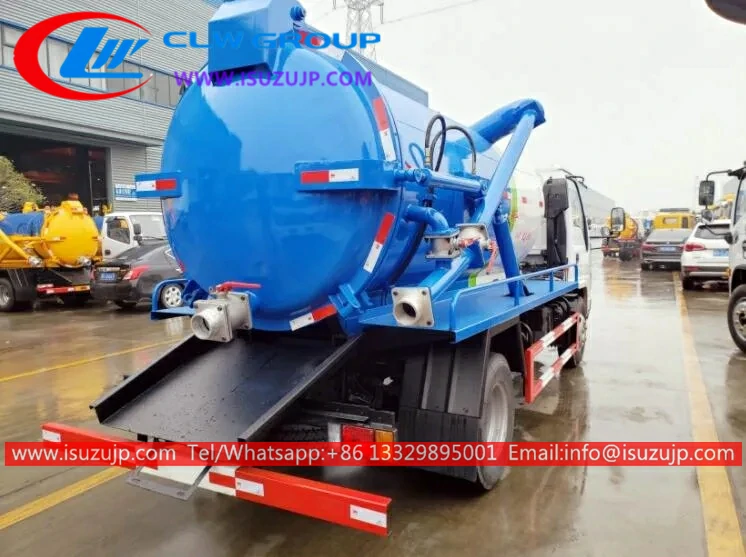 Cabin:
It adopts a 7.00R16 steel wire tire, 3308mm wheelbase, 1730 single-row structure for the cab, and the chassis is equipped with air-cut brakes, ABS, electric windows, and hollow door locks, etc. as standard.
Upper body:
The top is made of a cylindrical tank, which is also the most commonly used tank shape for sewage suction trucks. The 5mm high-quality carbon steel tank is fully automatic welded, and the interior is treated with anti-corrosion and anti-rust treatment, which has strong corrosion resistance and effectively increases the tank body. service life.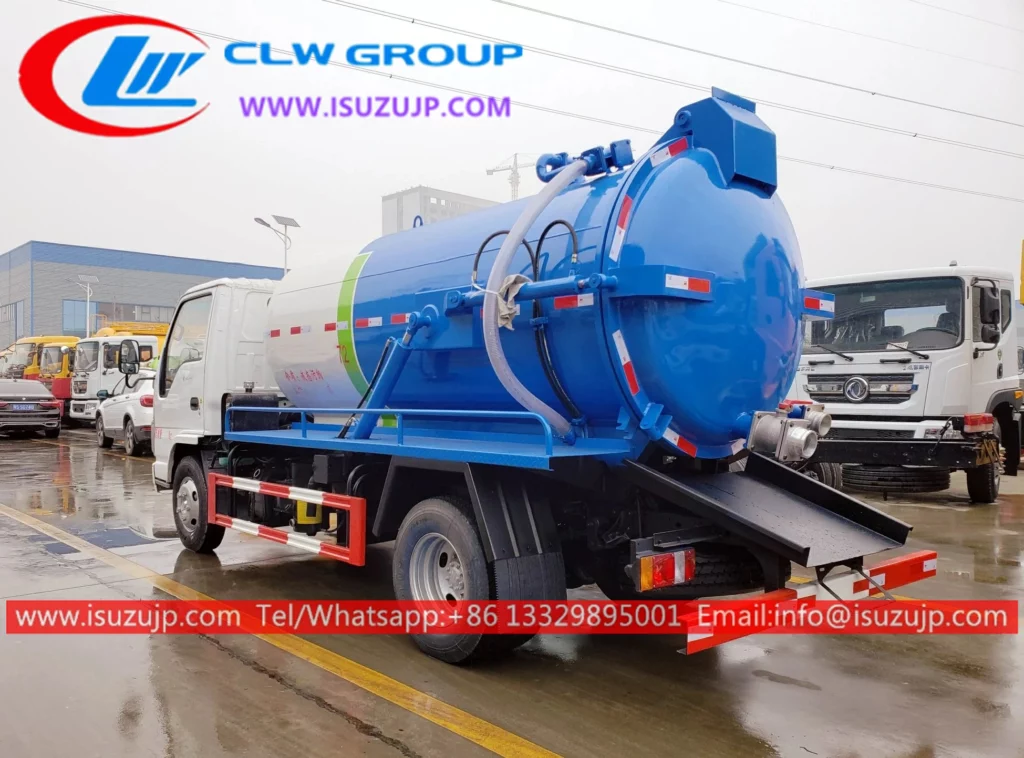 The whole vehicle is assembled with standardized bolts, matched with a well-known brand sewage suction pump, equipped with an oil-gas-water-steam separator as standard, with an anti-overflow valve, a sewage pipe, a four-way valve, and an aluminum alloy square ball valve;
The tank body has a hydraulic lift and self-unloading function, the back cover can be opened hydraulically, and the back cover is also provided with a manual sewage outlet.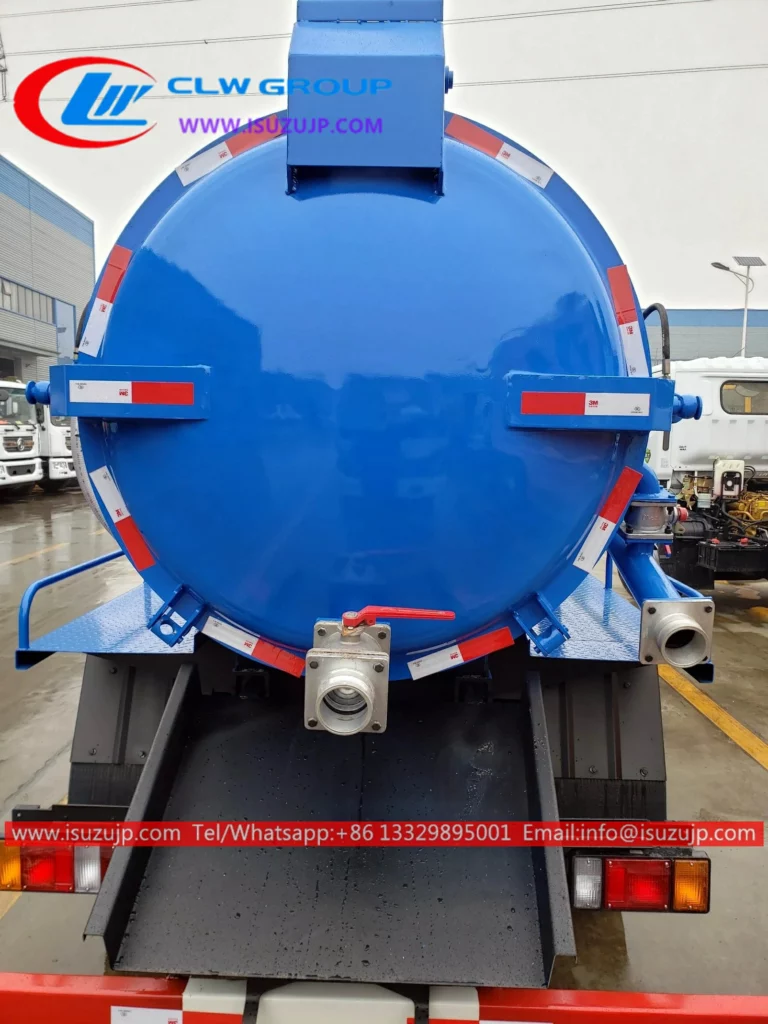 Closing remarks:
This Isuzu 4 tons sewage removal truck has a smaller appearance and is more suitable for sewage treatment in urban communities;
It can also be used as a water truck in emergencies, and the small car has a small turning radius and flexible action. It is a sanitation model with strong practicability.