Compared with truck cranes, truck-mounted cranes have more functions and a wider range of applications, so they are very popular in the market.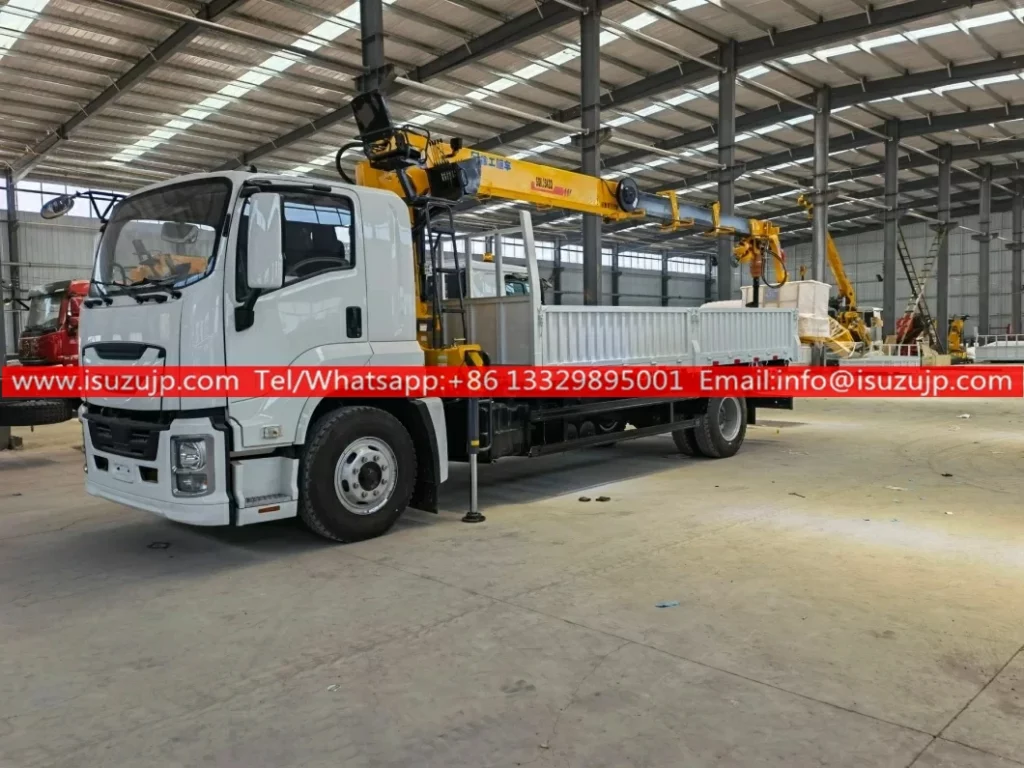 In terms of cranes, the market demand for straight arm cranes is larger than that of folding arm cranes, mainly because the straight arm crane has a simpler structure and is more convenient to maintain.
In terms of brands, XCMG is the leader in the crane industry, followed by Sany Palfinger, Hongchang Tianma, and Stone Coal;
There are also many optional brands of chassis. Let's take a look at an Isuzu 8ton Knuckle Boom Crane with Auger Drilling Device and two-man basket.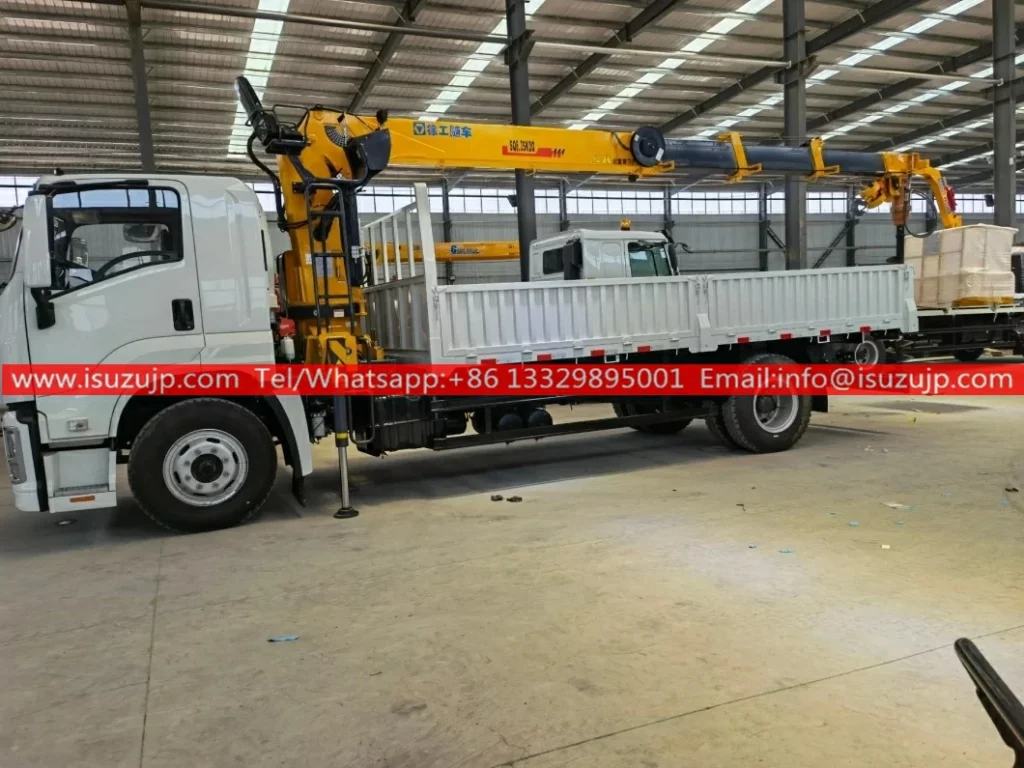 1. Power advantage:
This car uses the Isuzu Giant 4×2 chassis, equipped with a 205 horsepower diesel engine, 5.9 liters of displacement, a maximum output power of 151 kilowatts, and a maximum torque of 750 Nm, matching an MLD six-speed gearbox.
2. Chassis advantages:
300mm straight through three-layer girder structure, front axle 5.5 tons, rear axle 11.5 tons, strong bearing capacity, 10.00R20 steel wire tires are used, the whole vehicle is equipped with an airbag main driver's seat, a four-point suspension cab, a remote throttle, a power take-off, Driving recorder, ABS, etc.
3. upper body advantages:
XCMG G series 8-ton 4-section Knuckle Boom Crane is used as the upper body, with a maximum lifting height of 16.9 meters and a maximum working radius of 14.9 meters.
The hoisting speed is fast, the operation efficiency is high, the front outrigger is standard, and the front and rear outriggers can be equipped with a hydraulic double-chamber structure. The double-chamber hydraulic outrigger has a larger span and better stability; leg.
4. Cargo box advantages:
The cargo box is 6.1 meters long, 2.4 meters wide, and 0.55 meters high. It is made of a high-quality carbon steel plate, with strong bearing capacity, strong and durable, and tight rope hooks are installed on both sides of the cargo box to facilitate the fixed loading of goods. The rest are standard.
5. Wider application fields.
This Isuzu 8ton Knuckle Boom Crane with Auger Drilling Device and two-man basket can also be matched with other brands of cranes according to user needs. A more powerful special model.