6m3 vacuum truck pumps Specification:
---
model
Pumping rate
Ultimate pressure Pa
Speed
(r/min)
Power consumption
(KW)
Inlet and exhaust aperture
(mm)
Jianyi Applicable Models
Maximum pump temperature
(℃)
M3/h
L/S
CLW-300
300
83
-90000
950
≤8
¢60
(6-8)m3 sewage trucks
≤90
5T sewage truck Vacuum pumps Structural design drawings:
---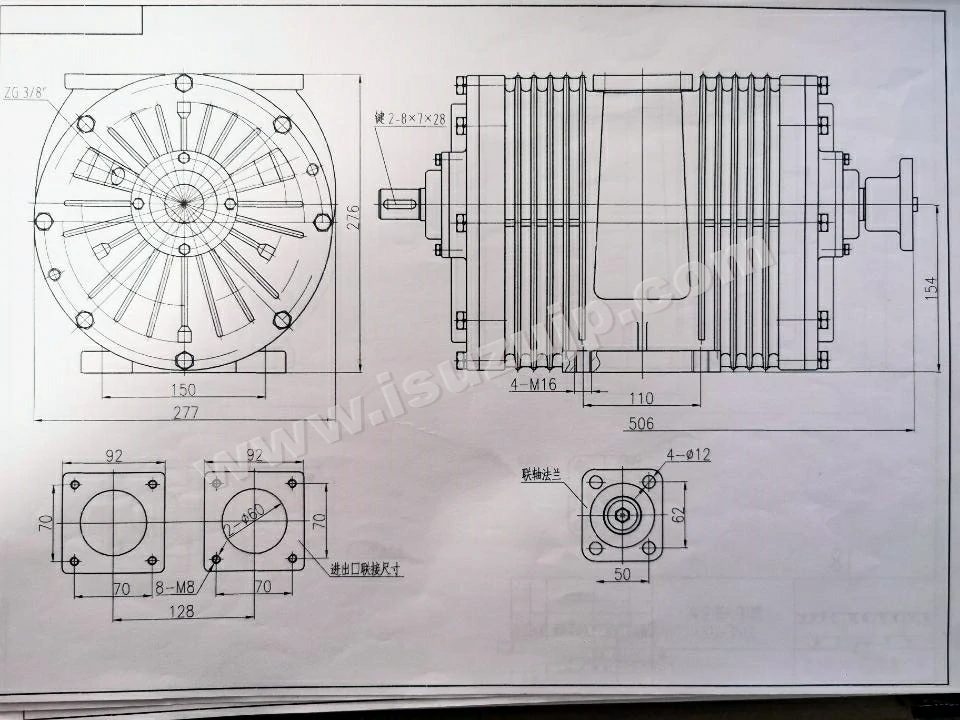 Design drawing of sewer vacuum suction truck:
---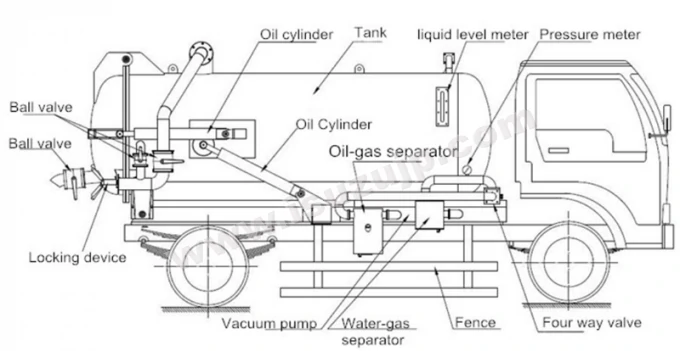 Installation and precautions for a vacuum truck truck suction pump for sewage trucks
---
1.

 

The vacuum pump's bottom surface is located on the bottom of both the suction and discharge top.

 

The axis of power take-off's output shaft determines the height of the vacuum pump.

 

The principle and the schematic diagram are used to guide their installation.

2.

 

The vacuum pump's power is generated by the power take off at the power window of the automobile gearbox.

 

The driver controls the handle from the cab and uses the power take off gear to combine the gearbox gear and the shift fork to drive the vacuum pump.

3.

 

The schematic diagram shows how to install the double pump.

 

To avoid interference, the intermediate joint between the four-way valve and the two pumps suction pipe and two pump oil and gasoline separator outlet pipes should be in the middle.

4.

 

Installation of the oil and gasoline separator should not be done at high or low pressure. The oil outlet of an oil separator should not be lower than the oil inlet at either end of the pump.
Other truck accessories catalog:
---