Let's talk about Isuzu small refrigerated carriers today!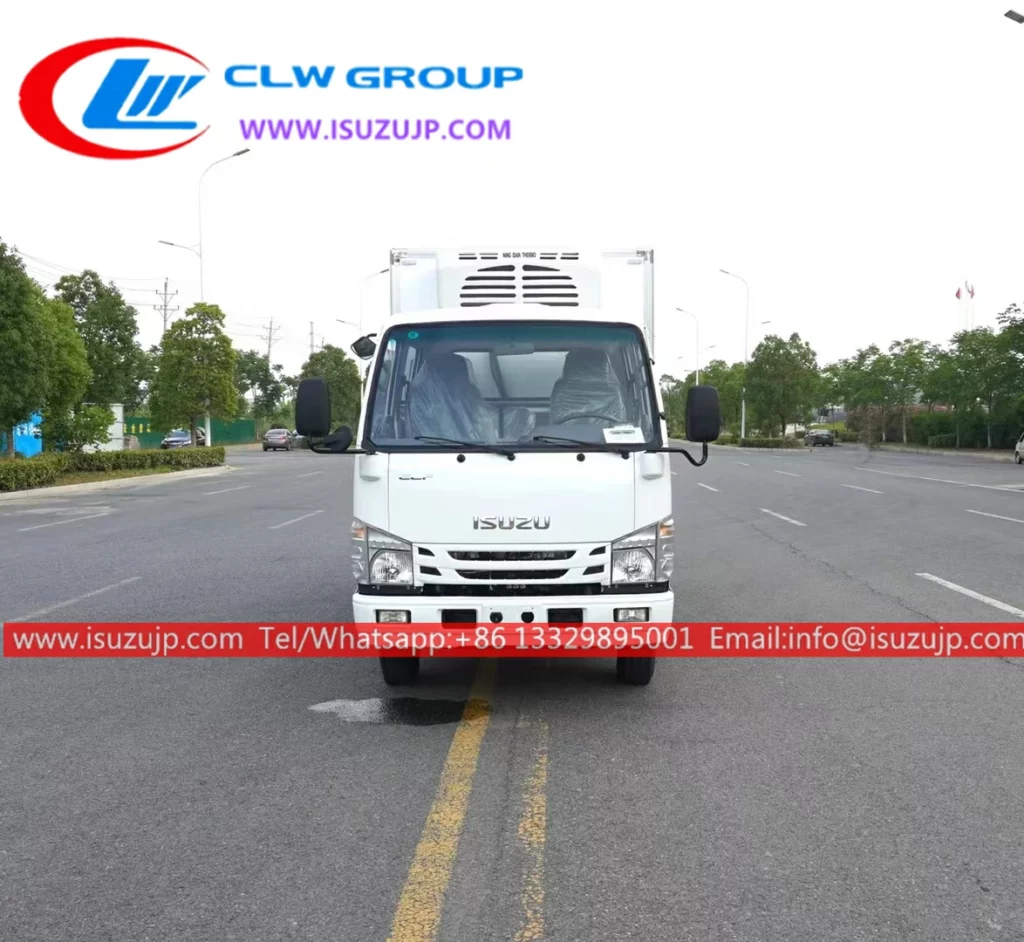 This car adopts ELF 100P small truck cab, width 1730mm, double cabin cab, air brake;
front face
The headlights adopt a new design, with blue LED daytime running lights above the lens-type headlights, with two L-shaped chrome trims embellishing them, which is very distinctive. The front face continues the design of the Isuzu family, using a two-layer shield-style grille.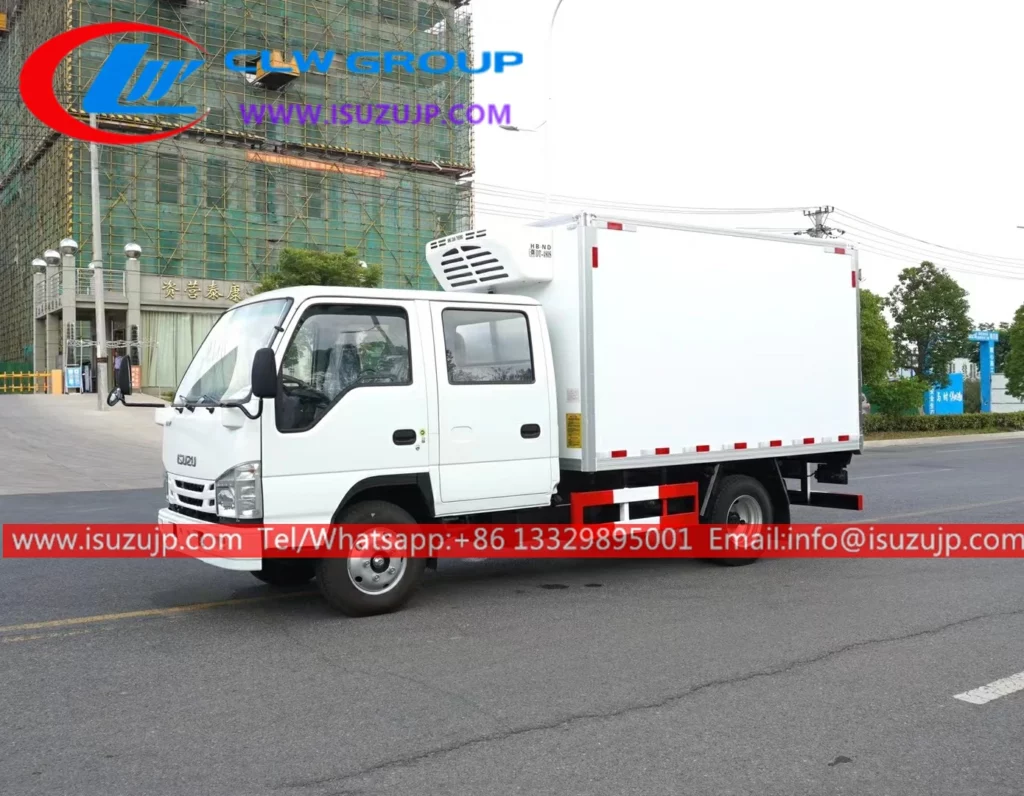 interior
All-inclusive interior (side wall + rear wall), independent ashtray, intermittent multi-speed adjustable wipers, rubber cab suspension, manual single torsion bar mechanical body flip, external antenna, heating and cooling, electric air conditioning, yes Cruise control, reserved PTO wiring harness, USB interface, 12V battery, 12V power socket, number of vehicle speed sensor pulses, and standard configurations such as central control lock + power window + remote control + manual adjustment.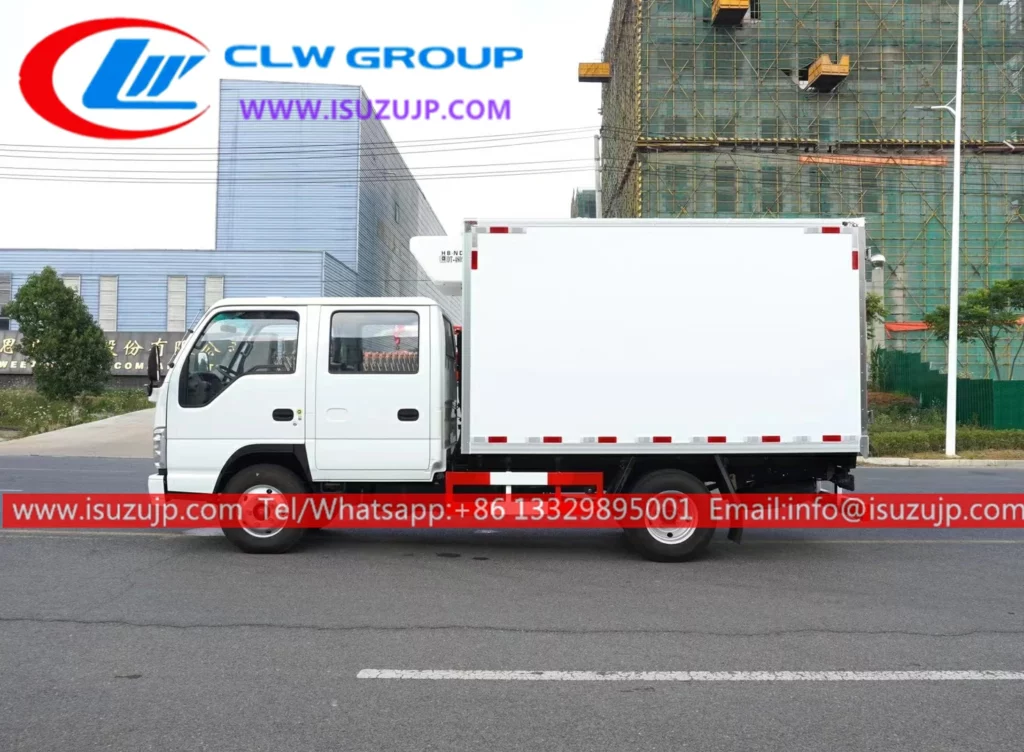 engine
The whole vehicle is equipped with a 98-horsepower engine, a 5-speed gearbox, a displacement of 2.6 liters, and a maximum torque of 320N.m. The small displacement saves fuel and can also be perfectly matched for short-distance transportation.
suspension
It adopts 2.9 meters, and in terms of suspension, the number of chassis springs is 3/3+1, and the tire specification is 6.50R16LT 10PR, which can be well qualified for urban transportation tasks and adapt to various working conditions.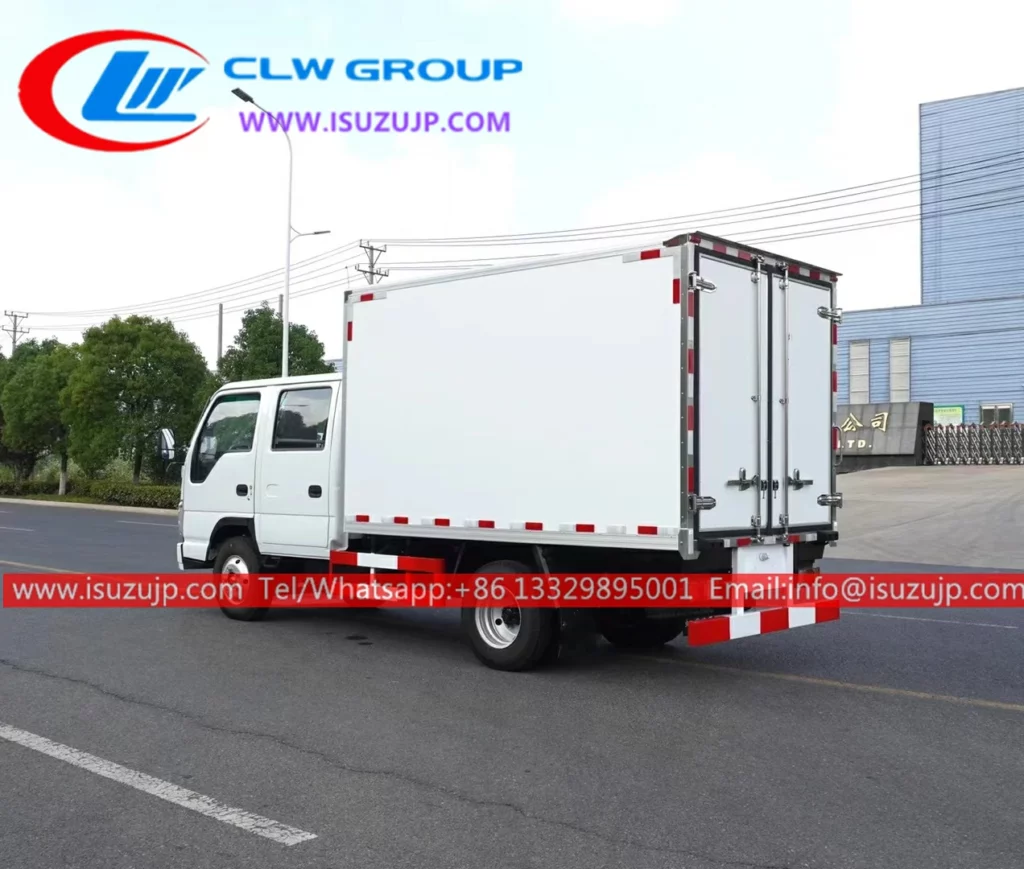 Truck size
This vehicle is 5.535 meters long, 2.11 meters wide, and 2.93 meters high, with a total mass of 4.495 tons, a curb weight of 2.93 tons, and a rated load of 1.435 tons;
Box size
The size of the cargo box is 3.58 meters long, 1.96 meters wide, and 1.8 meters high. The load capacity utilization coefficient is 0.53, and the volume is still good.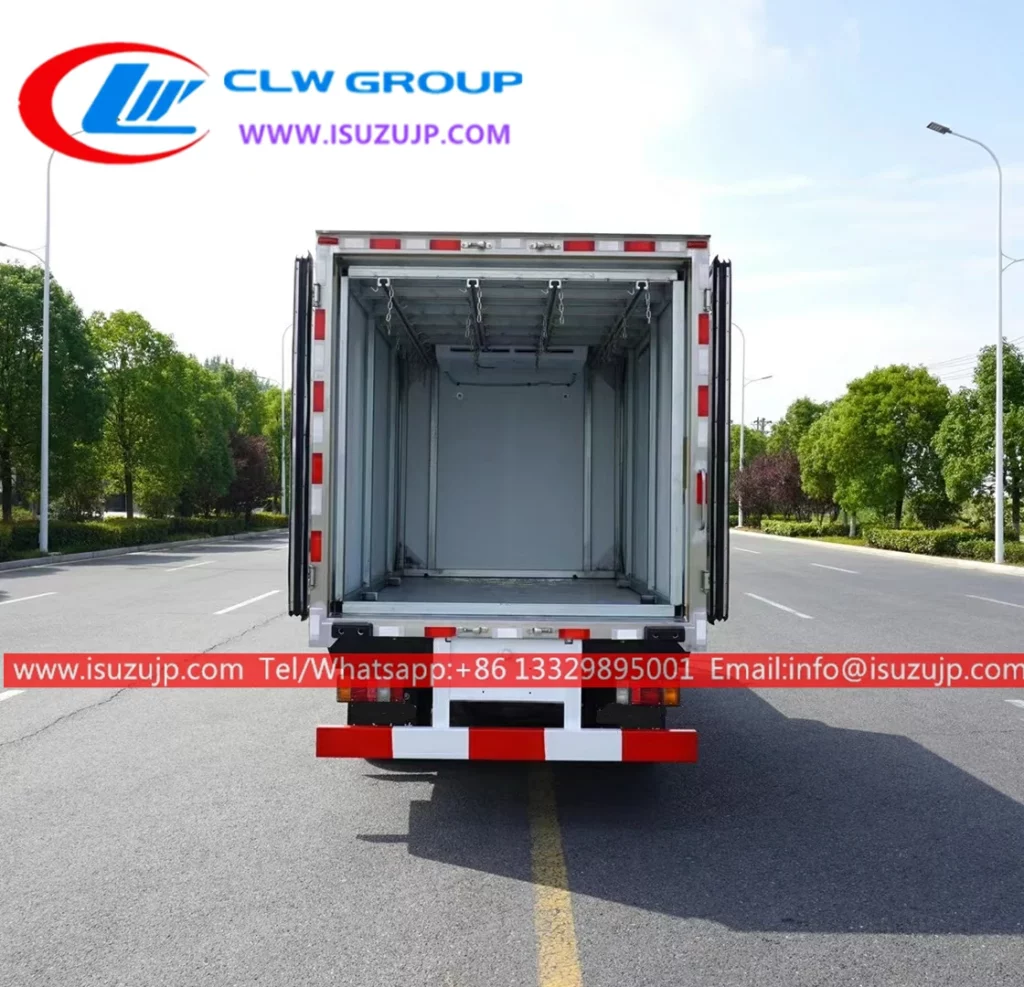 Truck body process
The car body is made of glass fiber reinforced plastic inside and outside, the middle 8CM polyurethane insulation board, the rear double doors, the right side of the car body is optional to open the side door, the bottom adopts the patterned anti-skid aluminum plate, the front drain hole, the door edge adopts the labyrinth rubber sealing strip, aluminum Alloy profile wrapping, stainless steel wrapping angle, stainless steel door lock, stainless steel door frame and hinge, energy-saving LED lighting in the compartment.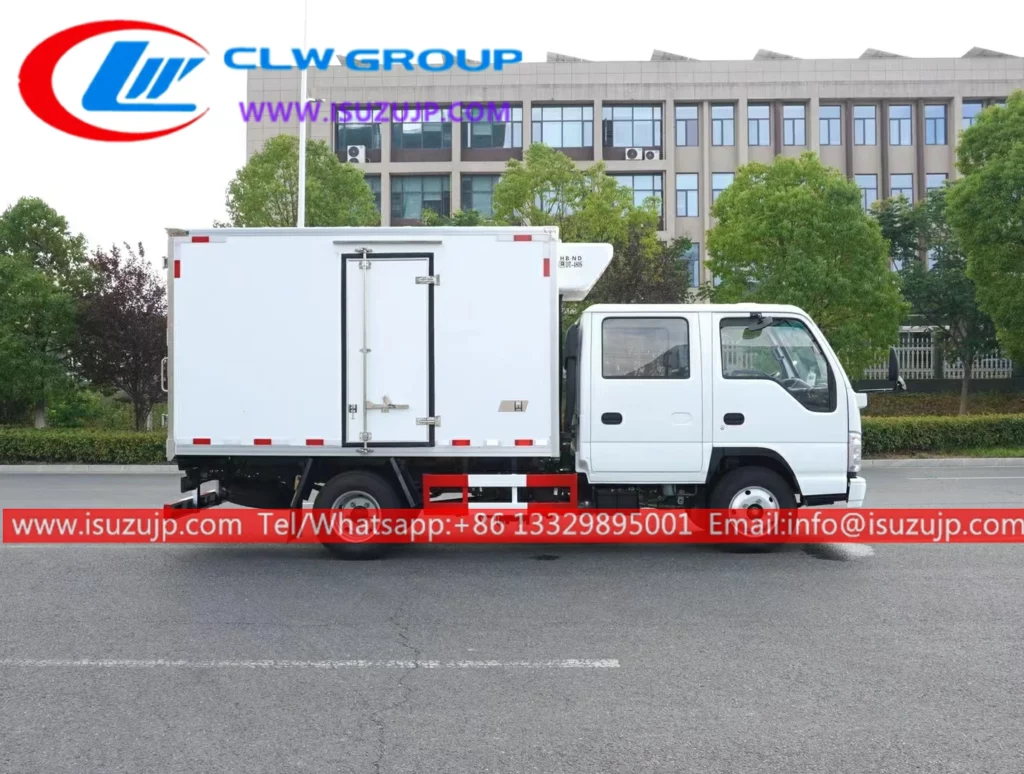 Refrigeration unit
The brands of refrigeration units include Yide, Jufeng, Huatai, Kelly, Kaixue, Hanxue, Lengwang, Carrier and other brands.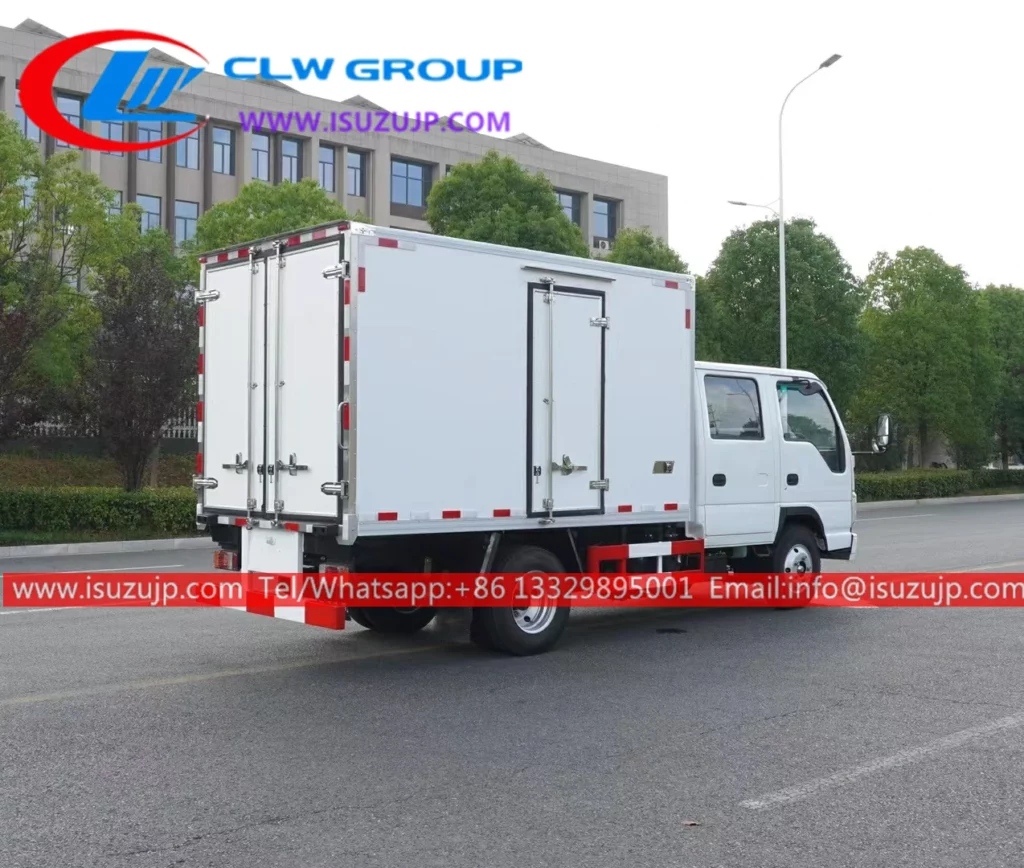 Other configuration
Other optional configurations include movable frame meat hooks, docking slide rails, in-line slide rails, ventilation grooves, thermal insulation panels, and inner stainless steel.
Compared with other small cards, this Isuzu small refrigerated carriers has a dynamic and fashionable appearance and is very popular among young people.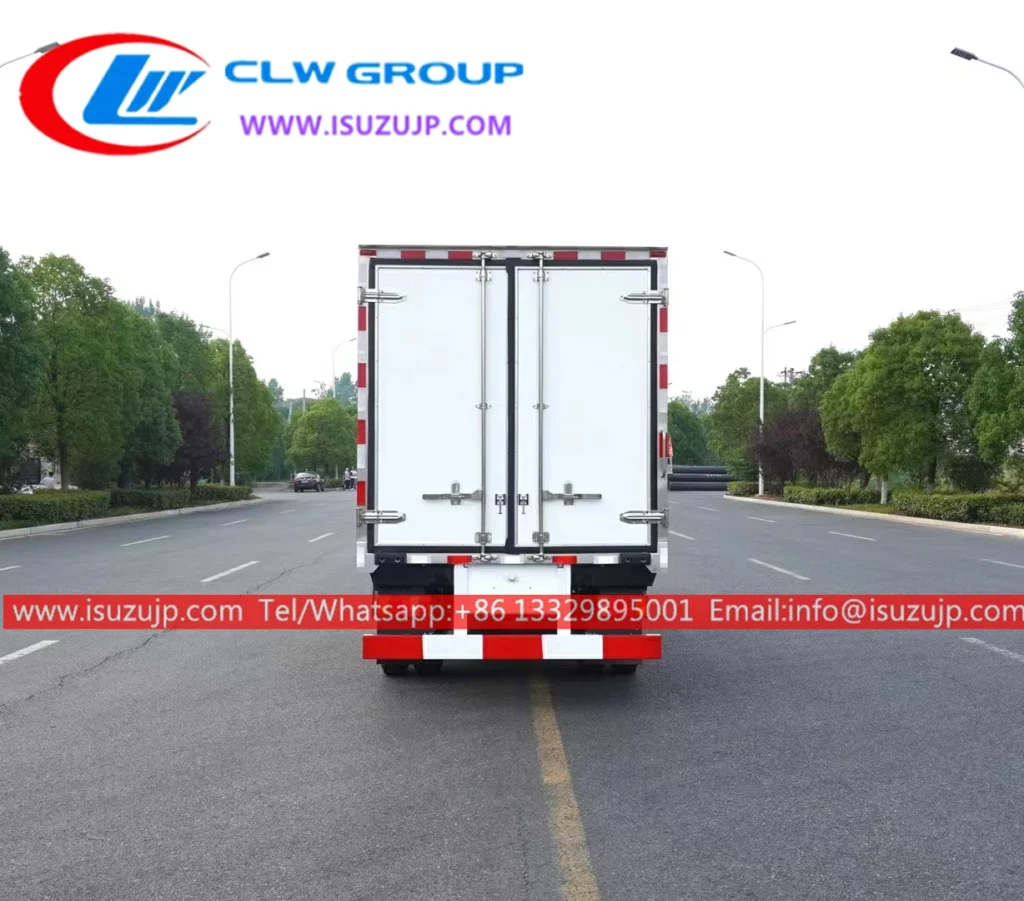 The whole vehicle also has the characteristics of high power, high efficiency, low fuel consumption, strong reliability, superior performance, and good braking performance.
Therefore, there are many small refrigerated carriers on the market that are modified from Isuzu chassis, which is a good choice!