In the fire truck market, the water tank fire truck is the mainstream vehicle used by the fire force at present.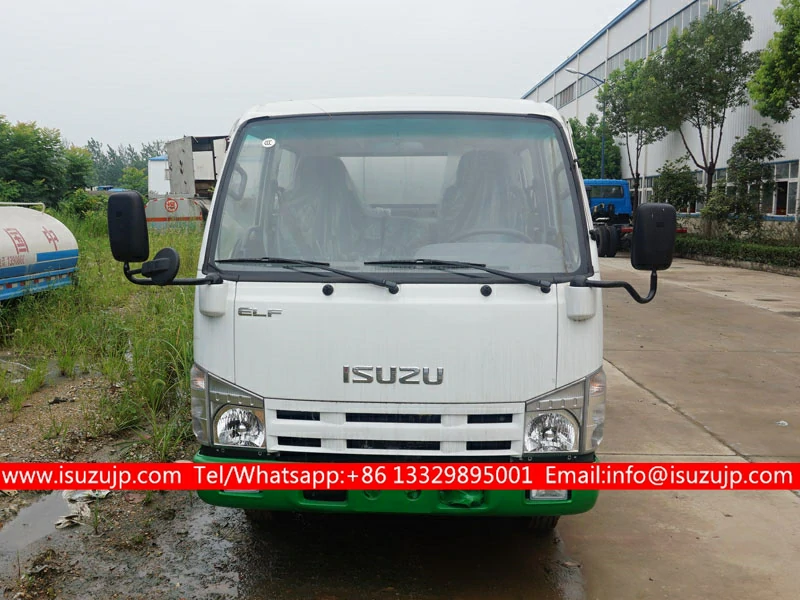 It can absorb water directly from the water source for fire fighting, and can also supply water to other fire trucks and fire fighting equipment, and can also be used as a water supply truck in water-deficient areas.
At present, the demand for medium and heavy-duty fire trucks on the market is relatively high, because of their large water storage capacity, they can be used for urban fire fighting, factory, and mining enterprise fire fighting, township fire fighting, forest fire fighting, and water supply in water-deficient areas.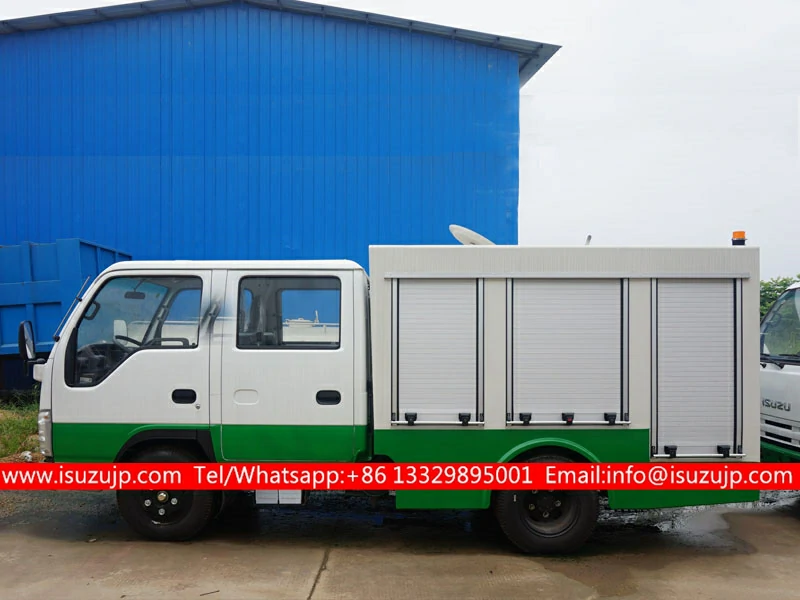 The market demand for small fire trucks is higher than that of water because their water storage capacity is higher than that of water, so it is suitable for emergency fire protection, patrol escort, etc. on narrow roads such as communities, streets, and towns.
The following editor will bring you a small ISUZU double cabin water tank fire truck. The configuration of this car is as follows: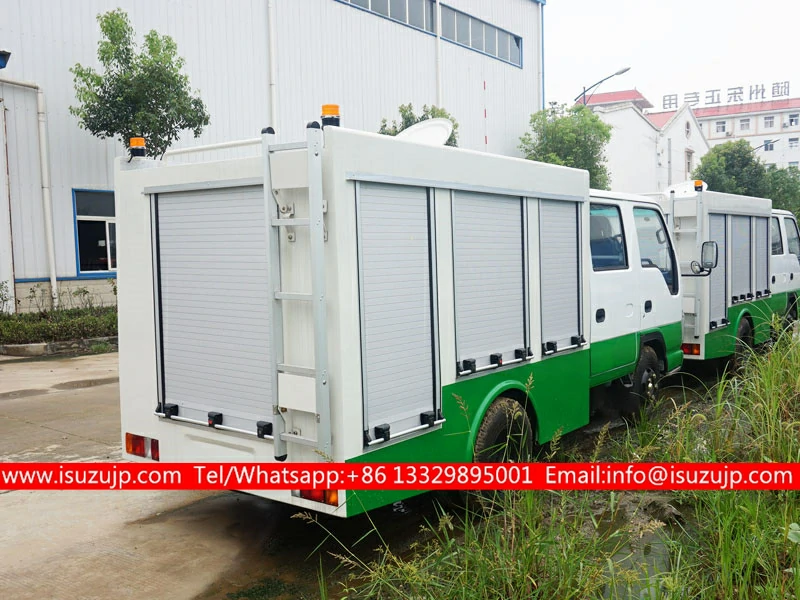 The car adopts ELF series double-row cab, standard can carry 2+3 people, equipped with 98 horsepower engine, 5-speed gearbox, 650R16 tires, standard ABS, electric windows, air conditioning, and other configurations.
The overall dimensions of the vehicle are 5695X1780X2390mm, the total mass is 4050kg, the curb weight is 2825kg, and the rated load mass is 850kg.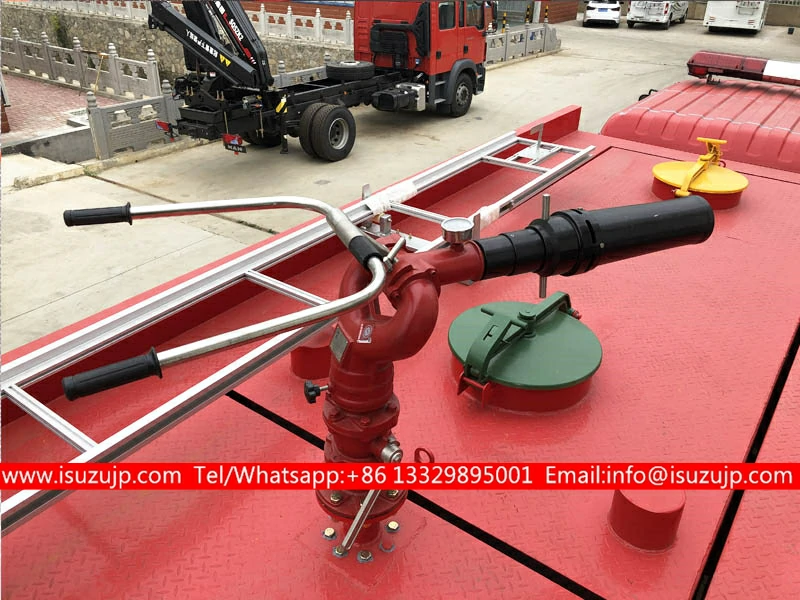 The volume of the upper water tank is 1 cubic meter, the size of the water tank is 1045X850X1000mm, and the integrated carriage, and the rear pump room.
The car has an integrated side and rear protection structure, and the rear protection height is 405mm. The main special devices are fire pumps, fire monitors, etc., and the vehicles are equipped with common fire-fighting equipment, which has the characteristics of strong power, good mobility, convenient operation, and long range.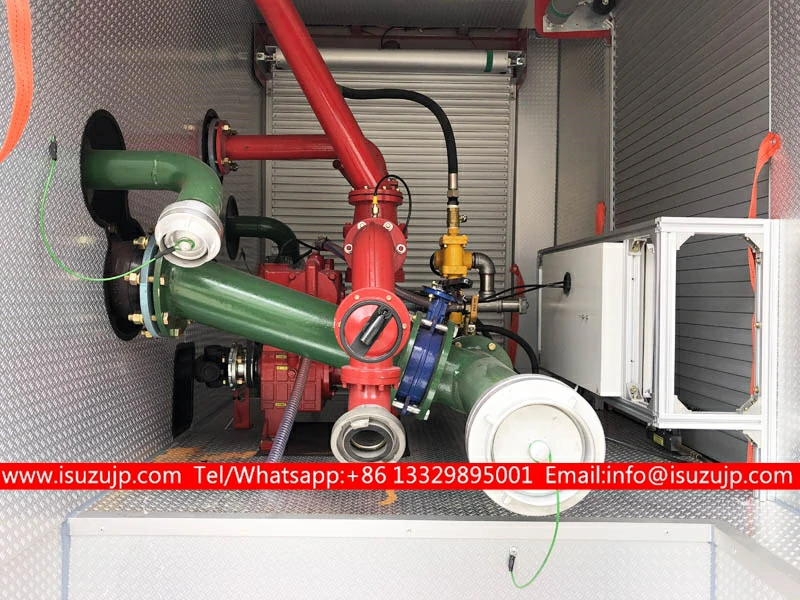 At present, this ISUZU double cabin water tank fire truck has maneuverability, free shuttle to urban villages, and narrow streets, and quickly solves hidden dangers;
To achieve the characteristics of fighting small and early, it is very suitable for fire fighting and rescue on narrow roads such as communities, streets, and towns.