I believe everyone is familiar with the sewage suction truck. As one of the three major sanitation models, it was once a smash hit.
However, due to its relatively single function, its market share is gradually replaced by multi-functional cleaning and sewage suction vehicles.
But recently it has achieved some market demand in the rural toilet renovation project. Especially small sewage suction trucks suitable for driving on country roads;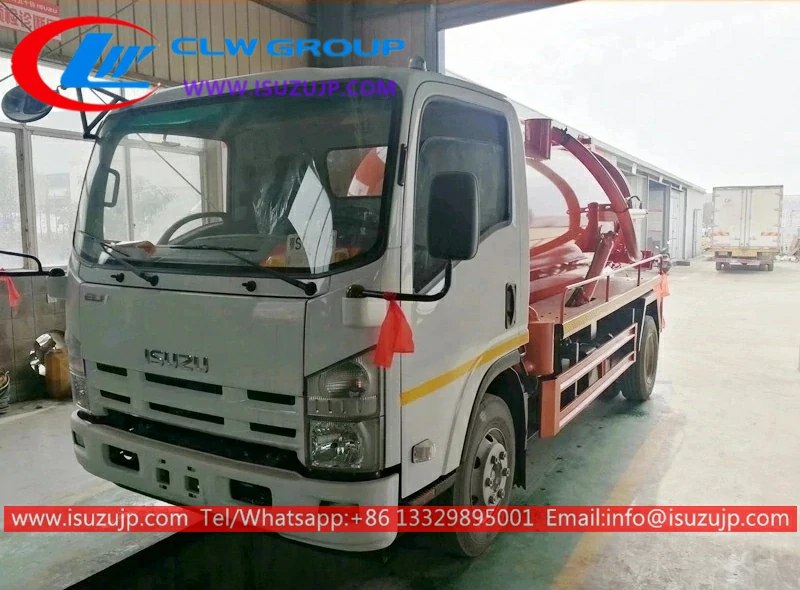 For example, in the following batches of Isuzu 4000L sewer pump truck, the configuration, and price of this truck are as follows:
It adopts Isuzu 100P chassis, equipped with 98 horsepower engine, 5-speed gearbox, wheelbase 3360mm, 185R15 vacuum tires, standard original ABS, steering assist, clutch booster, oil brake, heating and cooling air conditioning, etc.
The overall dimensions of the vehicle are 5900X1900X2300mm, the total mass is 5900kg, the rated load mass is 3200kg, and the curb mass is 3200kg.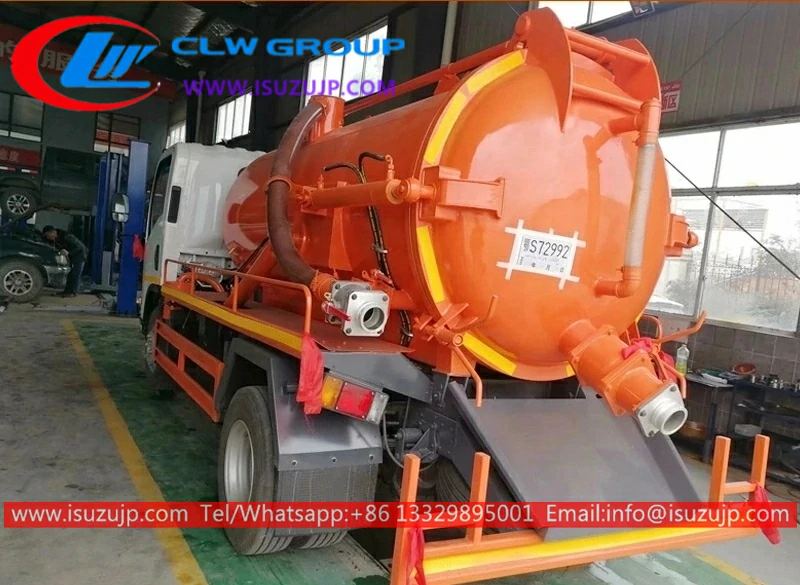 The effective volume of the top-loading tank is 4 cubic meters, and the external dimensions of the tank (long × long axis × short axis) (mm): 3000 × 1500 × 800. The side/rear protection material is Q235, the side protection is bolted, the rear protection is welded, the rear protection section size is 200×50mm, and the lower edge is 500mm above the ground.
This batch of Isuzu 4000L sewer pump trucks was purchased by an urban and rural sanitation department in Vietnam for the renovation of rural toilets.
It is understood that this small sewer pump truck can not only be used for rural toilet renovation, but also for rural farming to pump manure, and of course, it can also be used as a small sprinkler.