Chassis brand Dongfeng
Origin of the product China, Hubei
Delivery time around 7 working days
Capacity for supply 1 500 units in a single year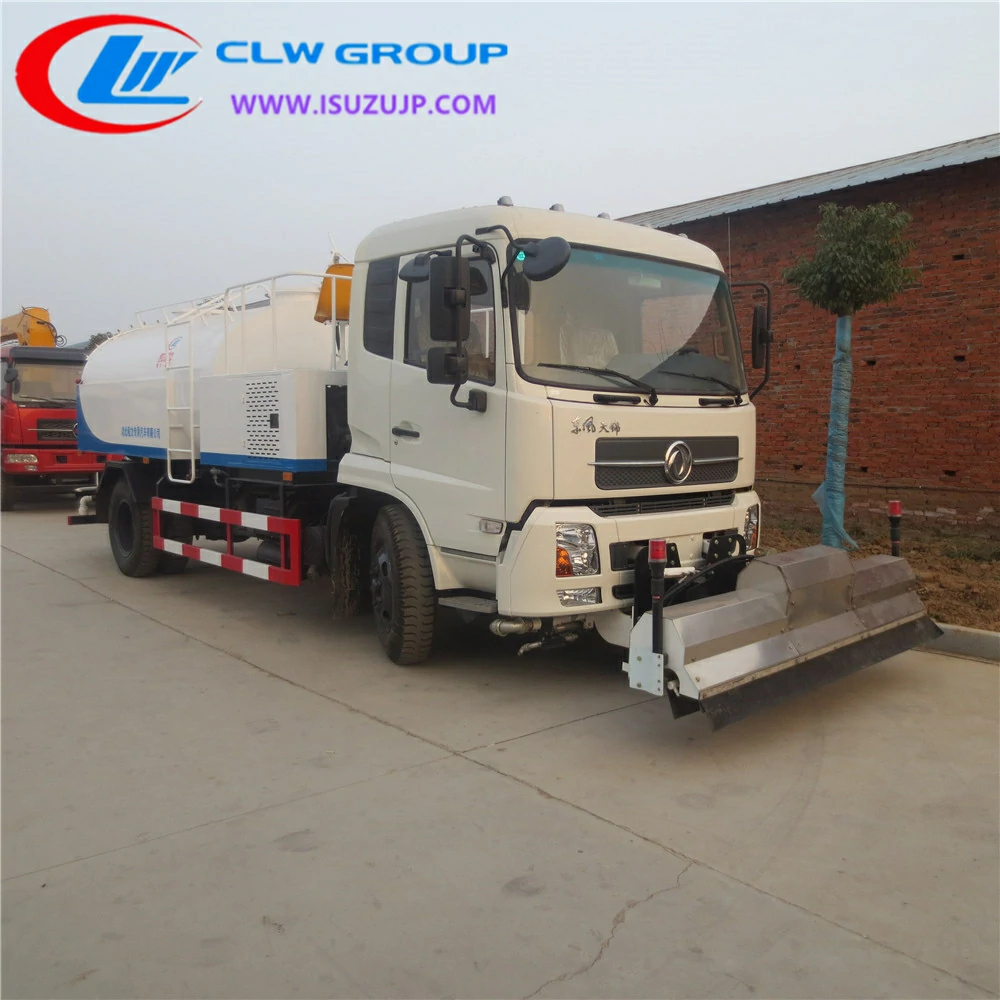 Dongfeng 8cbm street Cleaning Truck consists of a cleaning water tank, high-pressure water pump, pipeline system, and front sprayer rack. Road cleaning trucks can be used to clean streets, asphalt roads, concrete roads, and other road surfaces.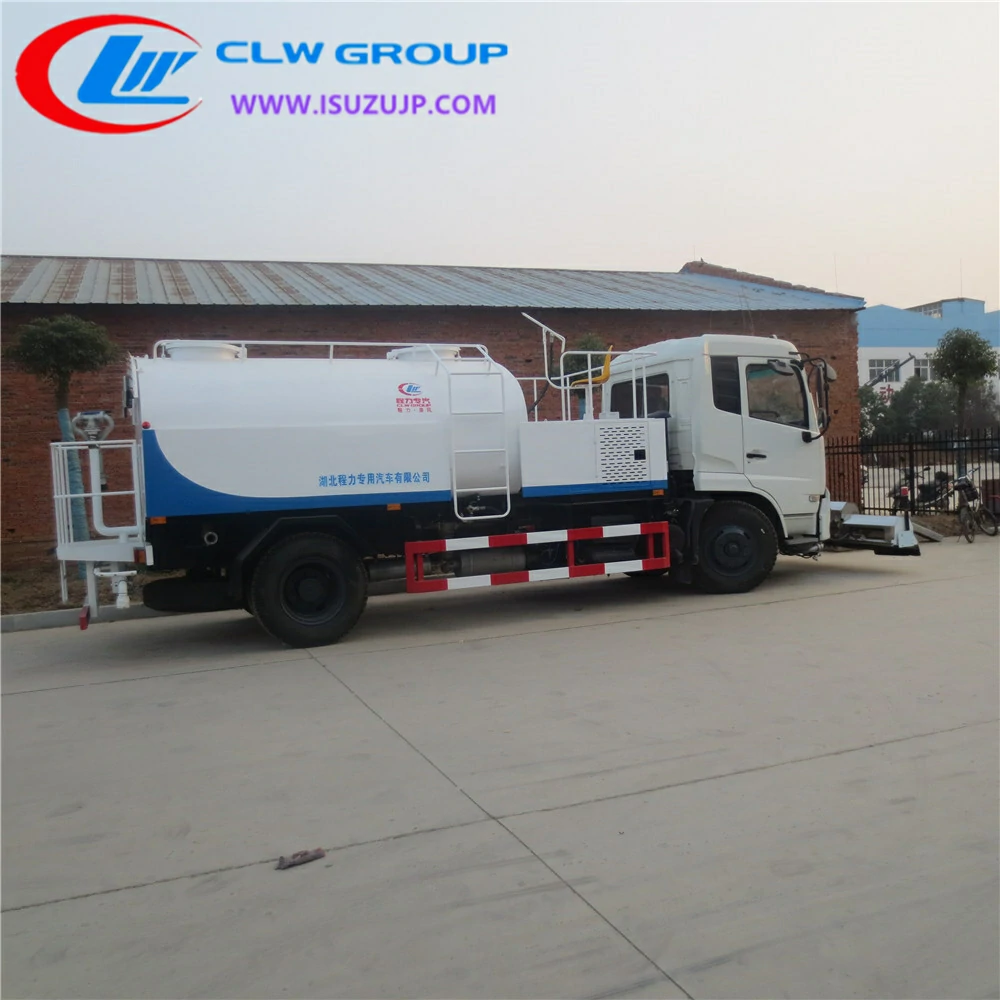 An Application and Introduction
Road cleaning truck is used to clean roads, greenbelt and other areas. High-pressure trucks can clean roads by using high pressure.
Product Features
15 cbm Large capacity, long working time
High Pressure Cleaning, high efficiency, water savings, long cleaning distance
Low-pressure waterway system with back-flushingnozzle that can achieve large water volume flushing, highway green belt irrigation, and other benefits.
The water spray rack can be cleaned from 2.5m to 3.5m. This can be adjusted arbitrarily
Spray system that can spray dust suppression, adjust humidity, and spray air disinfectant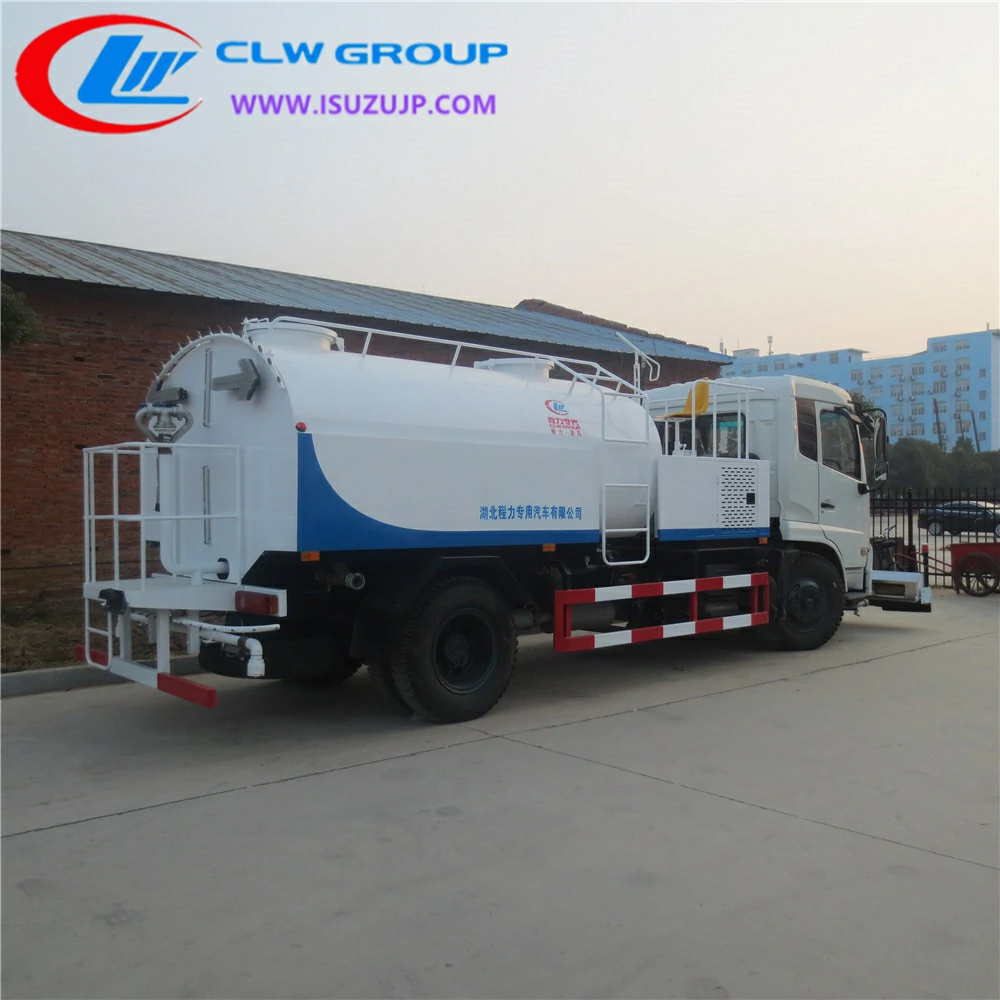 Main parameter
Cab

Dongfeng single-sleeper, rated passengers 2/3, air conditioning, central lock, radio, elctrica window.







Chassis

Dongfeng 8cbm street Cleaning Truck Brazil

Dongfeng

Type of car

6×4, LHD, or RHD with power assist

Transmission

Fast 8 shift forward gear,1 reverse, manual

Braking System

Drum type air brake, mechanical

Tire Spec. Tire Spec.

11.00-20(nylon tire), 10+1(spare)

Engine

Brand and Model

Dongfeng Cummins & B210 (4 cylinders Diesel, Turbocharged and Intercooled)

Horse Power (kw)

155kw







Dimension and weight

Overall dimension (L*W*H/mm)

9900x2370x3400

Curb Weight (kg)

Around 8890

Maximum speed (km/h).

90

Parameter for high pressure tanks

High Pressure Cleaning Tank

15000L is made from 5mm high quality carbon steel and consists of left and right water tanks, connected by water pipes. Built-in wave shield

Cleaning tank configuration

High pressure plunger pump for China and Italy, HPP

Hose reel

Hydraulic drive can store DN19 * more that 60m length hose

Special hose

China high-quality DN19*60m special hoses for dredging

Nozzle

Standard 10 nozzles