Chassis brand Dongfeng
Origin of the product China, Hubeic
Delivery time around 7 working days
Capacity for supply 1 500 units in a single year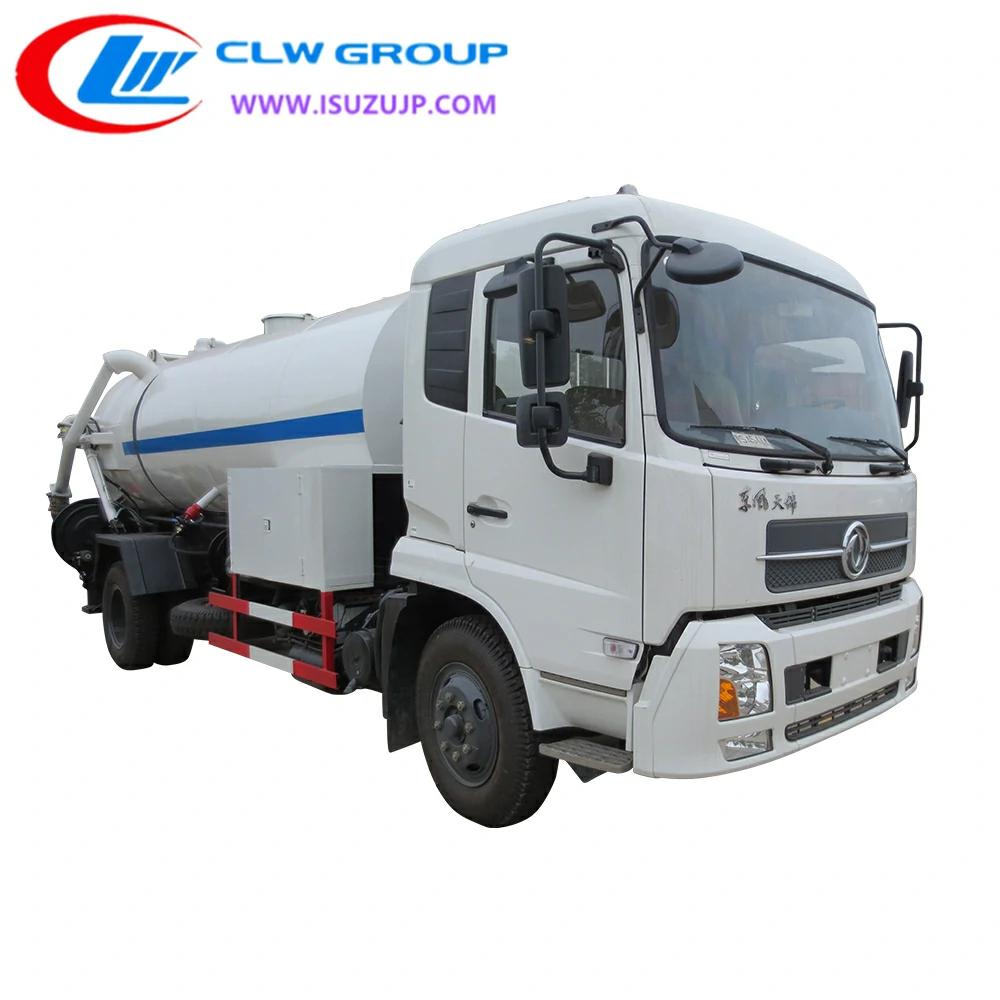 DFAC 3000 gallon sludge truck is used for pumping and transporting sludge and sewage water as well as stone and other blockages. The sewer flusher truck consists of a cleaning water tank, a high-pressure pump, and the corresponding pipeline valve. Customers can also design their own sewer flusher truck. You can also add the front spray rack for watering the street or road. You can also add one sewage or one fecal suction tank to achieve multi-functional use.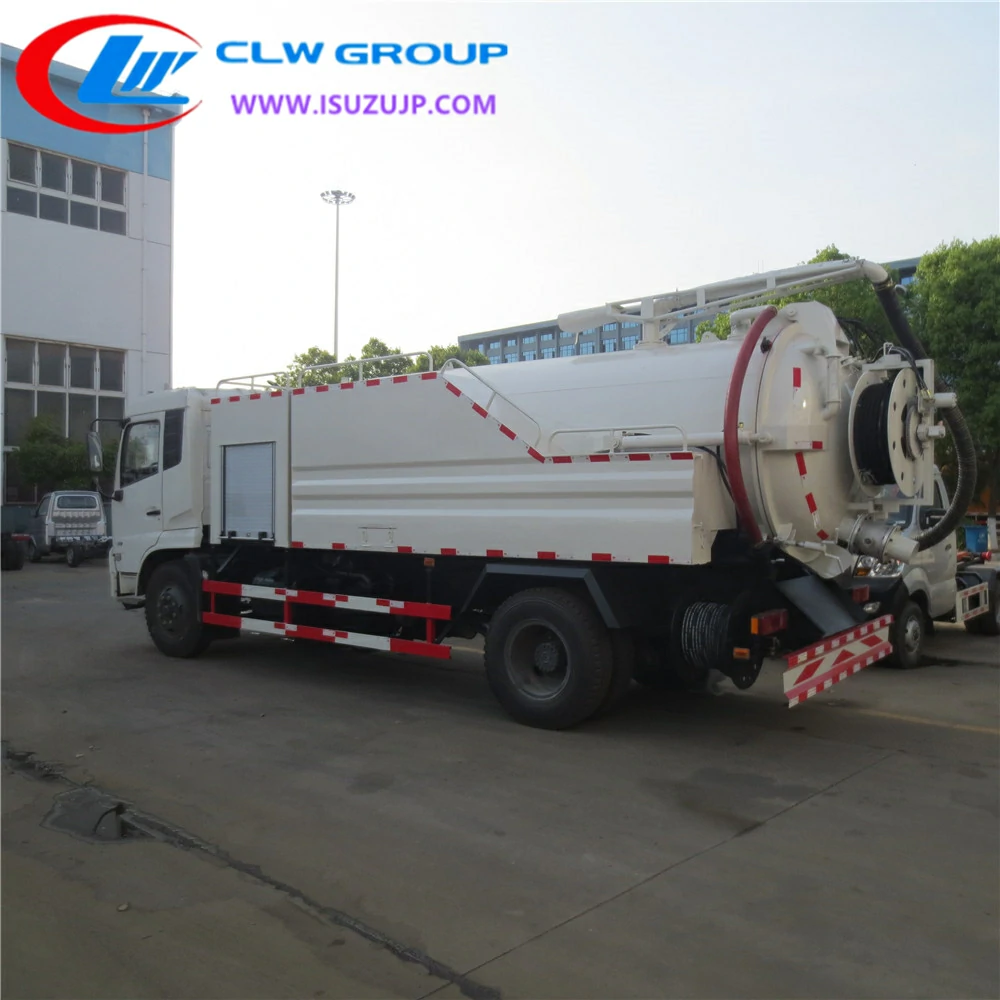 An Application and Introduction
The sewer flusher truck is a brand new vehicle that is used to dig blockages and stone, sludge, brick, and other materials.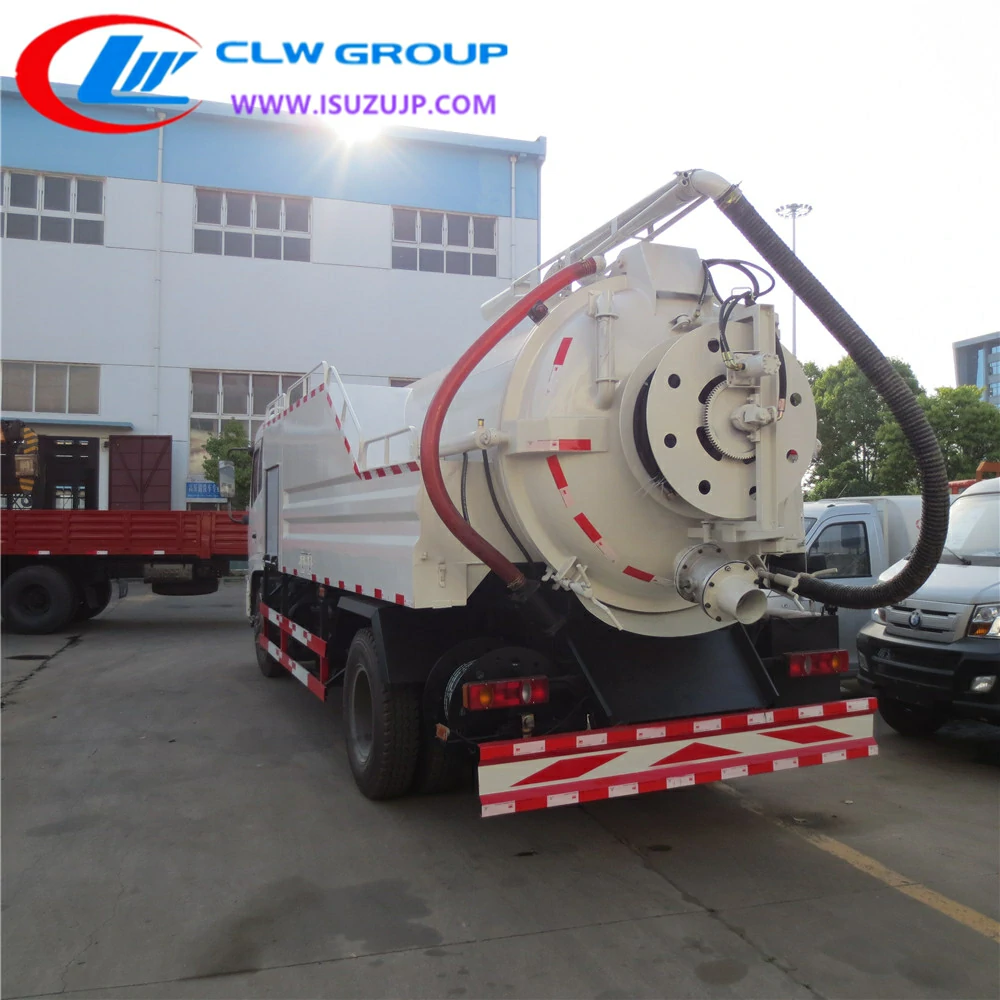 Product Features
High pressure flushing is a great way to remove blockages
Hydraulic control flushing Hose, easy to use
Dongfeng Cuumins engine
You can choose from 10 standard sprayers or three more special sprayers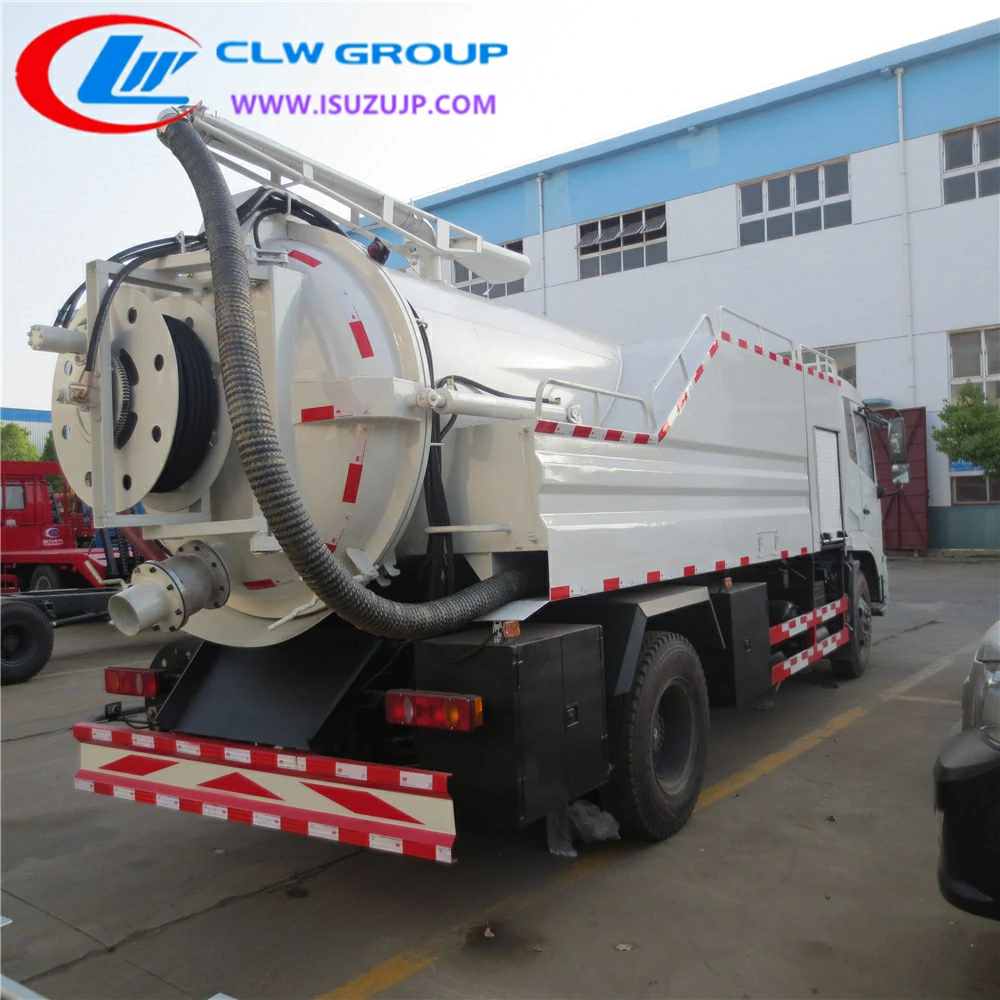 Main parameter
Product Name

DFAC 3000 gallon sludge truck Thailand

Types of driving

4×2

Weight/Volume

Tank Volume(cbm)

10

Rated payload weight (kg)

10000

Dimensions

Wheelbase(mm)

4500

Overall Dimension (mm)

7895x2400x3370

Engine

Brand & Model of the engine

DONGFENG Cummins IB180

Type of engine

4 stroke, water-cooled, straight line 6 cylinders, diesel

Displacement(L)/Power(kw)

5.9/132

Chassis

Quantity of Axles

2

Type of Transmission

6 forwards,1 reverse gear, manual

Steering Type

LHD or RHD with power steering

Brake system

Air brake

Tire Spec. Size & Specification

6. With a spare

Cab

Standard configuration

Flat proof, single sleeper, electric window, central lock, radio

Air conditioning

Do you have

Performance parameter for Dongfeng sewer flusher trucks

Tank shape

Square circle

Tank material

4mm carbon steel

Standard configuration

10000L is made from 4mm high quality carbon steel and consists of 2 water tanks connected with water pipes. Built-in wave shield

China high pressure plunger water pumps

Hydraulic drive hose reel with stepless speed regulation, forward and backward. It is mounted on the back cover for the sewage tank and can store DN19* more than 60m of hose

China high-quality DN19*60m special hose is for dredging. It has high pressure resistance and light weight.